In the current context, the internet penetrates into human life, combined with a pandemic that causes consumers to change their shopping habits and behavior. For traditional business, stores still play an important role, businesses still and are finding directions to help good business. Here are the factors that stimulate consumer shopping right in the store for your reference.
Customers are often mistaken, arguing that buying decisions at the point of sale are rational decisions. Professor Gerald Zaltman at Harvard University points out that 85-95% of these decisions are subconscious, based on what they feel at the store. A global DKSH Smollan survey found that nearly 70% of buyer decisions are made in-store. And 20% of shoppers make random, rather than predetermined purchasing decisions. Nearly 25% of users found that the products they bought out of the plan were due to the effects of the display of shelves. In the end, one in ten shoppers will switch to the product of another brand right at the store.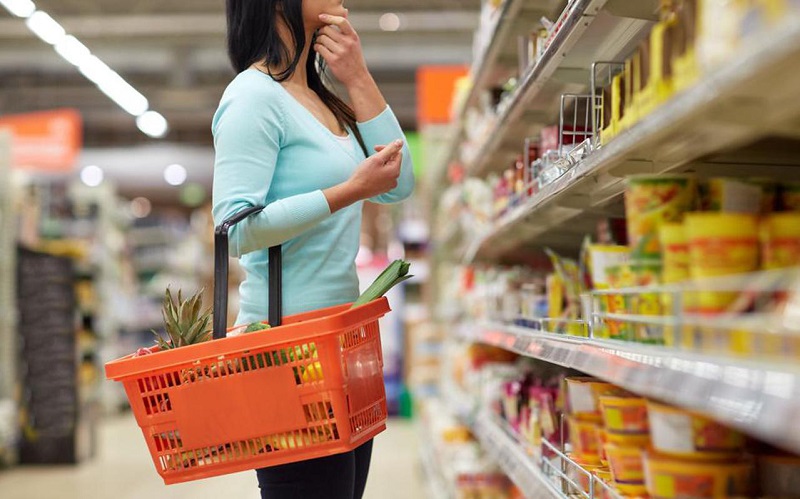 With retail chains or dealers of large brands with good financial potential, they can easily deploy well-designed stores with unique ideas, effectively impacting high customer feelings. With the following determinants to the procurement:
It is necessary to choose the right products for display and how to display them
Up to 25% of consumers find that the products they bought out of the plan are affected by the display on the shelves. Before entering the store, consumers had to go through a journey of exploration, movement and they did not want to get tired in a maze of store shelves anymore.
Retailers who do not have a clear way to display products, causing customers to work hard to search, will not succeed in emotional impact. Besides, customers often tend to pick up small products, which can be fit in the cart, cheap offers a feeling of direct service to daily needs.
This is also the reason for the last few years, fashion stores, and cheap accessories rushing up in all cities in Vietnam with extremely stable visitors. Retailers can test different display items and evaluate purchasing power, purchase history to determine which product is easy to stimulate shopping needs and turn it into the store's flagship product.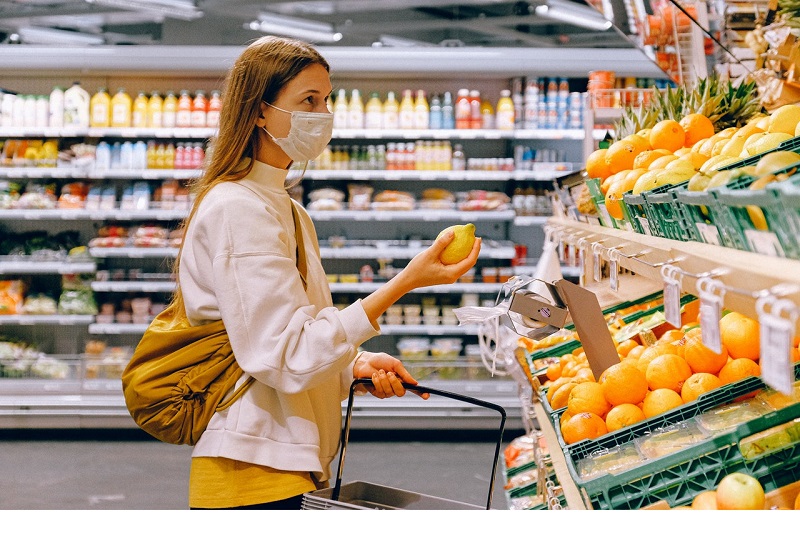 Technology applications
The current trend is O2O, according to a survey of 21% of customers who said they suddenly wanted to visit and shop in the store after watching ads in phone apps, 20% came after reading advertising messages and 22% after watching Facebook pages and social networks of retailers. Combining and maximizing the advantages of such online –offline channels both help the brand stimulate shoppers to the store, and easy to connect and learn their needs to be able to adjust products and ways of selling.
Sales consultant
At the store, consumers often decide for themselves to buy products of small sizes, easy to pick up and cheap price. However, big products, more expensive prices, easy to pick up, however, bigger products, more expensive prices, brands still have a way to encourage buying thanks to the support staff right in the store. An employee can "read" the customer's shopping preferences through one or two items they have selected and give appropriate suggestions. For customers who are hesitant, the compliments, the ingenious urge from the store staff will make them make shopping decisions faster paint, more sure.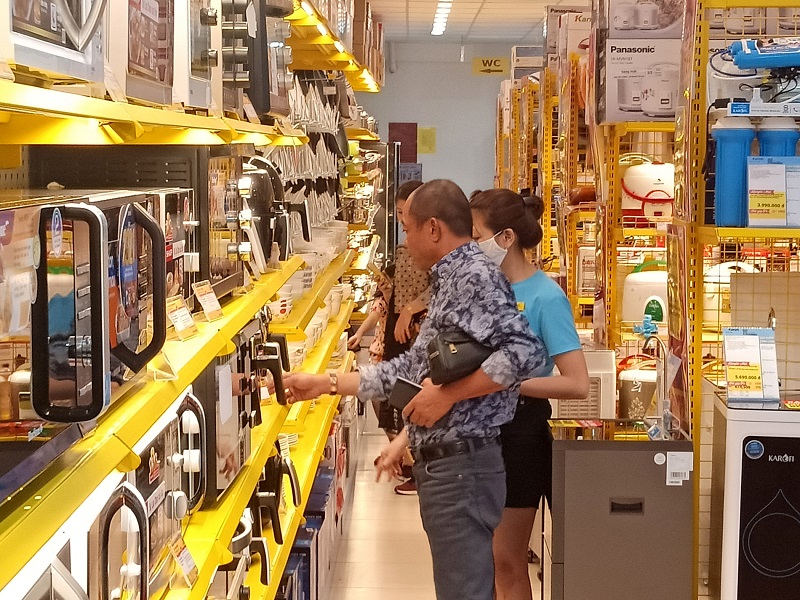 A Dong-POSM, Furniture shop & supermarket specialized in providing counter display shelves, POSM items
As seen above, countertop shelves play a very important role in the decoration and display of products. Therefore, having a good shelf counter can be effective business. Understanding that problem, A Dong-POSM is a unit specializing in providing product display shelves, supermarket shelves for channels:
Product display stand at point of sale for General Trade channel ()
Product display stand at point of sale for Modern trade channel ()
Shelves for store chains
With long experience, providing big brands such as electric green machine, green department, An khang pharmacy, Mobile World, Pepsi, ICO we are committed to delivering products on quality and on schedule.
A Dong – POSM factory advantage covers an area of more than 20,000 m2, with a team of skilled workers, we are confident to bring the best products for you.
For more information about supermarket shelves and quickest quotes, please contact A Dong-POSM via information:
Phone / Line / Zalo / Viber : 096.999.3037
Email: lethu.posm@adong.com.vn
Main office in Vietnam: 112/9 Pho Quang Street, Ward 9, Phu Nhuan District, Ho Chi Minh City – Vietnam.
A Dong Factory: Land plot 130 – TBĐ, Industrial Cluster 8, Slope 47, Bien Hoa, Dong Nai.