Recently on social networks, Mrs. Truong Ho Phuong Nga suddenly went viral with a series of clips. On her personal website, she also shared that she has just been appointed as the CMO of A Dong Co., Ltd.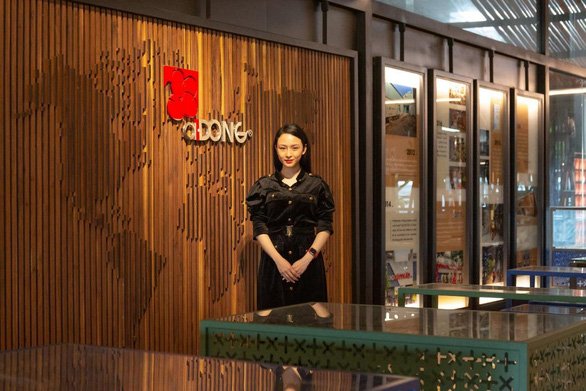 Manufacturer of counters, POSM (Point Of Sales Material) for big brands
A Dong Co., Ltd. is known as a leading manufacturer in the field of providing counters, POSM which displays and supplies for many big companies in the retail field.
In recent years, after receiving the trust of many big brands, A Dong Co., Ltd. has implemented a series of investment and development plans to increase production capacity as well as customer service standards such as: focusing on expanding factories, upgrading facilities, importing equipment and production line technology from Europe.
With ISO 9001 certified, A Dong Co., Ltd's factory covers an area of 20,000 m2 and has a total investment of 150 billion VND.
The factory has an area of 20,000 m2 and a total investment of 150 billion VND
Comments and shares from Mrs. Phuong Nga – CMO of A Dong Co., Ltd.
"With the goal of becoming the leading enterprise in Asia in terms of revenue, system quality, products and services, A Dong Co., Ltd. constantly improves technology, comprehensively optimizes the system to meet the strictest standards of major domestic and foreign brands.
Just in 2021, despite many restrictions from the epidemic situation and blockade orders, the company's growth still increased by 75%. As a Chief Marketing Officer, Mrs. Phuong Nga is responsible for all marketing strategies, plans and activities to serve the company's goals and vision," said Mrs. Phuong Nga.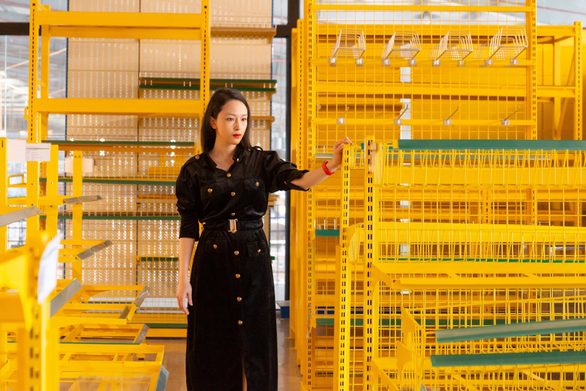 Some samples of A Dong counters produced for Bach Hoa Xanh chain store
Mrs. Phuong Nga added: "To bring high efficiency to customers, we not only need to understand the needs of our partners, but also understand the customers. A Dong Co., Ltd's partners are very diverse, from a chain of drug stores, fashion, consumer goods, mini supermarkets to a chain of agricultural seed stores.
Meanwhile, even though it is a B2B business, A Dong Co., Ltd's products directly serve all people with different consumer shopping needs. We need to understand each segment well so that we can provide chain stores with specific, practical solutions that improve both revenue and brand efficiency for our customers."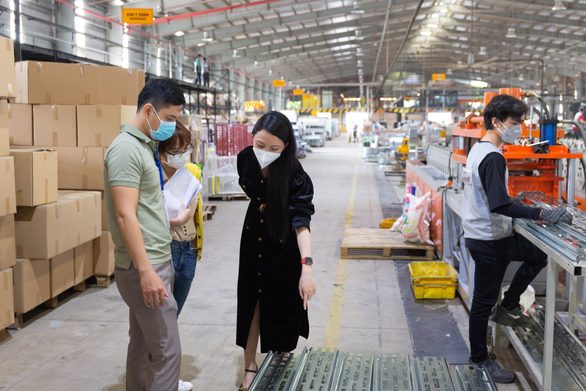 Mrs. Phuong Nga in a working session at A Dong's factory
When asked about life disturbances during the epidemic period, Mrs. Phuong Nga shared: "Fortunately, the company's leaders are very concerned about the lives of employees during the epidemic season. As a manufacturing enterprise, the company has been very decisive in implementing 3 on-site activities before the government's official order, so the production activities still take place normally and throughout.
And even though working from home, the workload has decreased, but the company still pays full wages for all employees, maintaining a stable income and ensuring their lives.