The factory in Dong Nai has an area of ​​over 20,000 m2 with a system of European standard imported machinery, fully meeting the production process from design, cutting, processing, assembly…
A Dong Factory specializes in manufacturing shelves, POSM, and retail display equipment located in Tam Phuoc Industrial Zone with a total investment of 150 billion VND, meeting ISO 9001 standards. The majority of the capital is invested in a system of European standard imported machinery that allows for mass production with fast progress and optimal costs.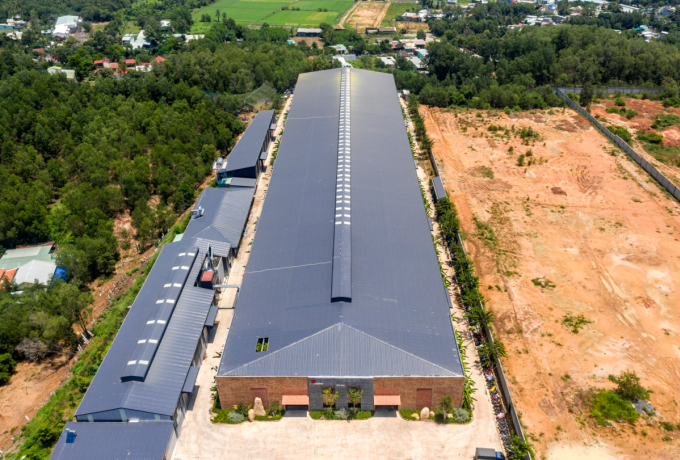 Investing in factories is part of the implementation strategy of the "one-stop" model in A Dong – meeting all types of product and service needs from strategic consulting, exhibition layout design, shelf production, display props, POSM to construction and completion of ready-to-operate chains.
Mr. Nguyen Thien Ngon, the founder of the company, said that previously, the store chains would collaborate with multiple contractors to provide each category to create a complete overall for a chain. However, this would make the business spend time and resources to manage contractors and the quality of the stores would not be synchronized. Therefore, they need a capable supplier to solve this problem for the entire project.
Based on the strengths in consulting solutions, design and large-scale manufacturing plants, we have promoted the model of a stop point, taking full responsibility for completing a large number of store chains with fast speed," Mr. Ngon shared, adding that from a management and commercial perspective, this will significantly reduce the pressure of managing contractors and quality control, progress for chains.
To operate the largest-scale shelf manufacturing factory in Vietnam, A Dong said it had to complete a closed ecosystem and standardize the production process from design, material selection, cutting, processing, fabrication, welding, painting, assembly, delivery, and installation. The production process at the factory is completely synchronized and closed with mechanical workshops, interior, advertising signage, electrostatic painting, assembly, and packaging.
The mechanical workshop is equipped with modern machinery and equipment according to quality standards with machine technologies for producing sheet metal parts, tube-shaped parts, installation parts, and welding assembly. All of these technologies meet the technical and high precision production requirements. The quality is almost perfect even for small parts.
The paint workshop includes an automated electrostatic paint line to meet large orders and high quantities, and a manual electrostatic paint line to meet sample orders. This workshop produces products with high aesthetics, quality, durability, and glossiness.
Phân xưởng nội thất được trang bị máy móc sản xuất các nguyên liệu gỗ tự nhiên, công nghiệp, đá, kính, acrylic… đáp ứng chất lượng cho các sản phẩm như tủ trưng bày, bàn trải nghiệm sản phẩm cao cấp… Phân xưởng bảng hiệu quảng cáo được đầu tư các loại máy cắt chữ hiện đại như fiber, máy hút nổi, các loại máy uốn góc, uốn chữ…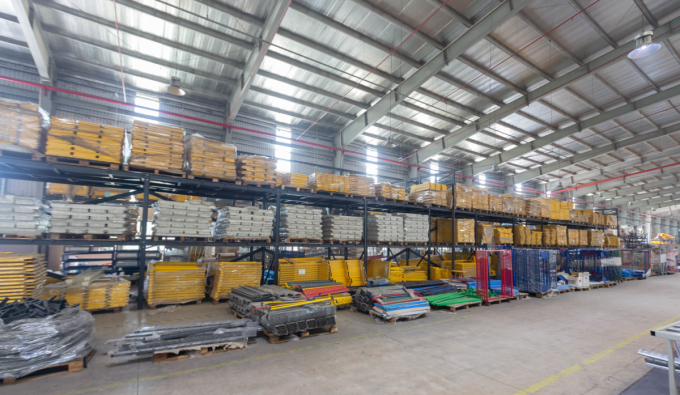 The furniture factory is equipped with machinery for producing natural and industrial wood materials, stone, glass, acrylic… to meet the quality requirements for products such as display cabinets, high-end product experience tables… The advertising sign workshop is invested in modern cutting machines such as fiber, floating suction machines, various types of angle bending machines, letter bending machines…
The assembly and packaging workshop is equipped with conveyor belts and automatic film wrapping to maximize the packaging process, increase productivity, save labor costs, and ensure product quality. To standardize the production process, the factory's warehouse system is also divided into material warehouse, finished product warehouse, sheet material warehouse, pipe warehouse, mica – wood warehouse, and natural wood warehouse.
The factory structure has met the productivity requirements to supply a complete range of products for display and sales to 3,000 chain stores every year. Here, chains can find all the necessary products to equip a store with the unique customization needs of each brand," emphasized the representative of A Dong.
A Dong is currently one of the leading providers of retail store and display solutions in Vietnam. The company has been collaborating with major retail brands such as Mobile World (MWG), Mia, KingfoodMart, Circle K, Ava, Pepsico, Apple, TopZone for over 20 years