Product display is a way of classifying, arranging, organizing, and presenting goods on shelves in a logical and attractive manner to attract, introduce products and make it easier for buyers to find the products they need. Product display is very important, not only bringing impressive external beauty, but also considered as a form of direct visual marketing to consumers, an important part of the supermarket, grocery store, fashion store, or showroom business model…
Optimal solution for effective product management and display
Depending on the type of product, who your customers are, and how you want to present your products, you need to pay attention to the following principles of product display: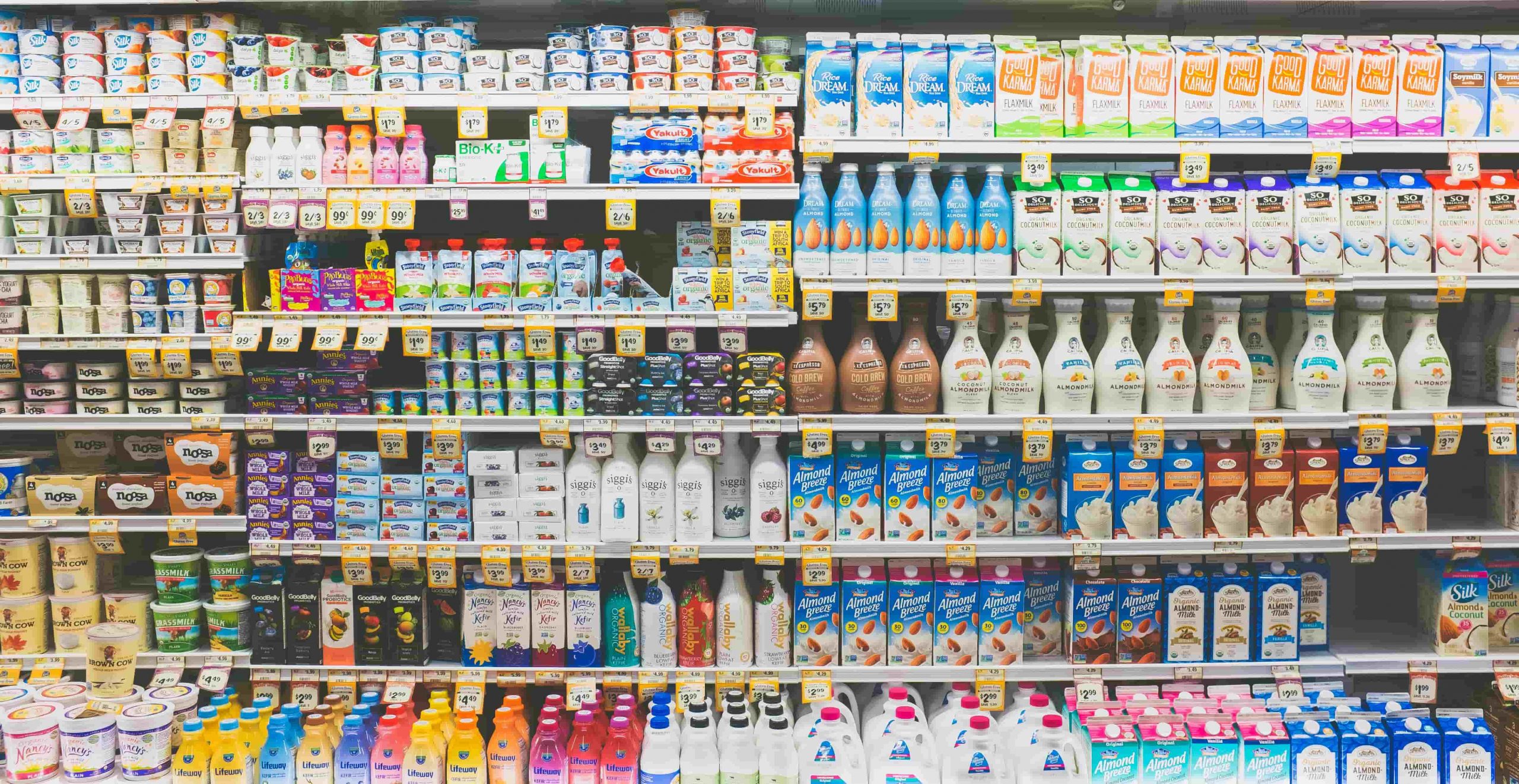 The layout needs to adhere to the principles of color and functionality of the product. You can place new products and best-selling products in areas with high traffic and a concentration of potential customers. Prime locations can also be reserved for promoted items and smaller items.
Cross-selling and upselling are among the common methods to improve revenue from a customer's purchase. It is a sales technique used to make customers spend more. These fast-selling or additional items can be displayed near the checkout counter…
Product prices are always clearly displayed on the shelves, avoiding any confusion.
Everything should be arranged and hung at an appropriate height for easy viewing, avoiding obstructing other displayed items and ensuring customers can have a comprehensive view of the entire store/area of the booth.
Improve shopping experience by adding decorative items or design objects at the point of sale (Point Of Sales Material), abbreviated as POSM (supermarket), Standee, Wobbler, Poster, Shelf .. (store) suitable for the store space to leave an impression on customers.
How to display products beautifully?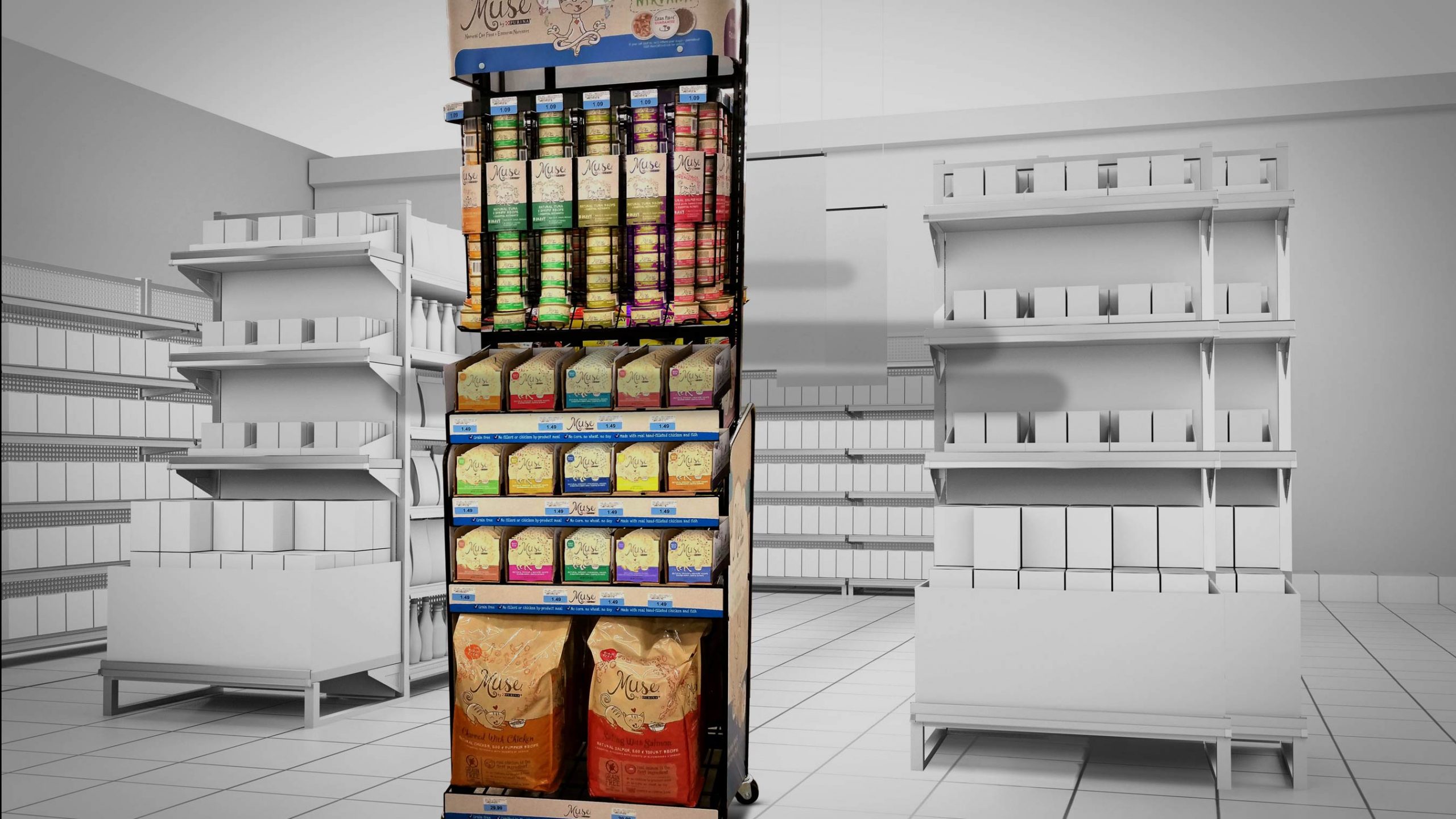 Corresponding to each interior design of a store, using steel shelves to display products is a perfect option that provides excellent support in introducing and highlighting the brand of the products. With diverse designs and sizes, these shelves not only preserve the products but also facilitate easy management, while showcasing professionalism and aesthetics for the retail space. Display shelves are among the best equipment to clearly classify and neatly arrange products, making it easy for customers to accurately find the products they need.
How much does the display shelf cost and where should I buy it?
Shelves are produced with various high-quality materials such as industrial wood, natural wood, MDF wood, Melamine wood, glass, iron, versatile steel, etc. Depending on the space requirements, different units will manufacture and distribute them at different prices, with various designs, materials, structures, and sizes. However, to own products with good quality, high durability, and long-term usability, one must find reputable places to purchase them.
As a reputable unit specializing in providing high-end product display shelves, all display shelves are made of electrostatically painted iron, with good load-bearing capacity and high durability for long-term use. The flexible modular design with standard sizes is suitable for all stores and supermarkets.
With over 20 years of operation, A Dong is currently one of the leading companies in manufacturing and supplying comprehensive products for display and sales to retail chains such as Thế Giới Di Động, Điện Máy Xanh, Bách Hóa Xanh, Nhà Thuốc An Khang, Ava chain, Topzone,….