As the demand for human shopping is increasing, convenience stores and supermarkets grow to meet everyone's shopping criteria. One of those many people love it is King Food supermarket, in addition to the factors of price, quality of products, food, the consumer experience here is also appreciated with convenience. Proudly contributed to the success of the supermarket with the design and construction of King Food supermarket, A Dong is sure that your customers always get the best experience when cooperating with us.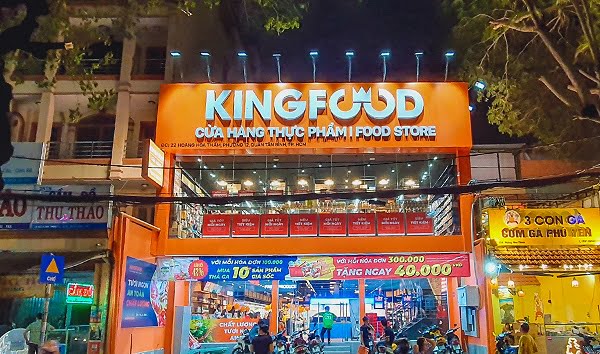 KingFood is a supermarket that sells good, affordable quality food, however, not only in providing food, but they also want to inspire the community about an exciting life, through food, to get that, not only quality products, but also display space should evoke customers full of new experiences, with color, joy and sharing, cohesion.
General standard mini supermarket design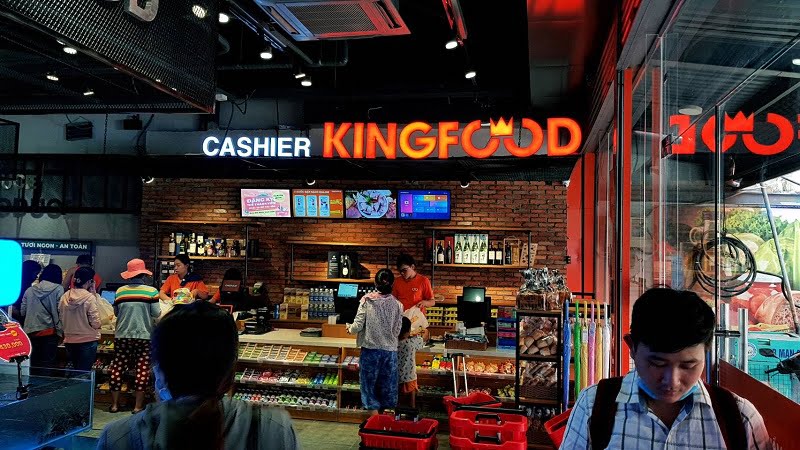 The mini supermarket design is built firmly, durable long, has the design and advanced technical equipment, modern, ensuring the requirements of fire prevention, fire fighting, environmental hygiene, safety and convenience for all customers, there is a large car storage area, shelving system, signs for guests to be able to recognize remotely.
Building warehouses, using technical equipment system to store goods, packaging products, sales, payment and modern management, especially product display shelving system, arrange storage of goods by industry, group of goods in a scientific way, easy for customers to choose, choose to buy quickly conveniently.
There are personal goods management area, dining area, recreation area, display area promotion,…
Some pictures when constructing King Food supermarket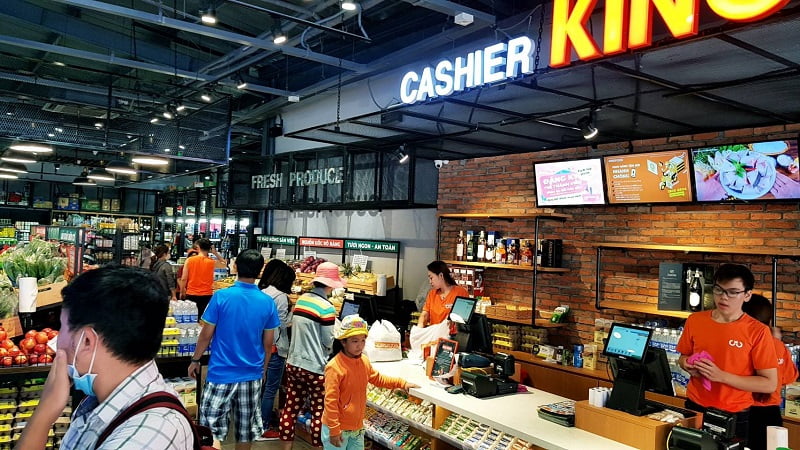 Depending on the space, the premises to be able to design advertising signs accordingly, while emphasizing the King Food Brand, customers can recognize remotely when traveling on the road.
A Dong design for mini supermarkets with single-wall shelves, helps to make the most of the ability to display goods, combining installation from 1-3 double shelves bring modern shopping space, these ranges separated by standard aisles.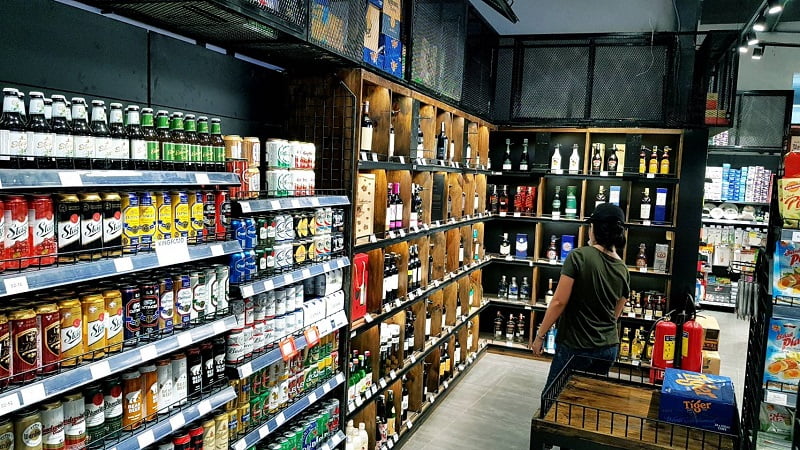 The space has a lot of light with a system of corrugated shelves so that the display space is ventilated, the product is illuminated most clearly, each shelf uses shelves with the number of 4-6 floors to take advantage of the display area.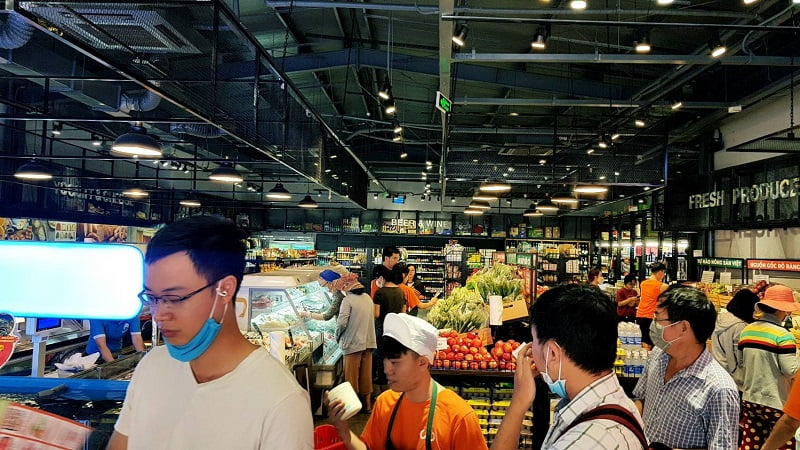 Depending on the height of the ceiling, the number of cargo, the size of the cargo to choose from and the installation of the appropriate number of wheels. In addition, mini-supermarkets installation shops using shelving heads with double-shelf floors will help investors have more display space.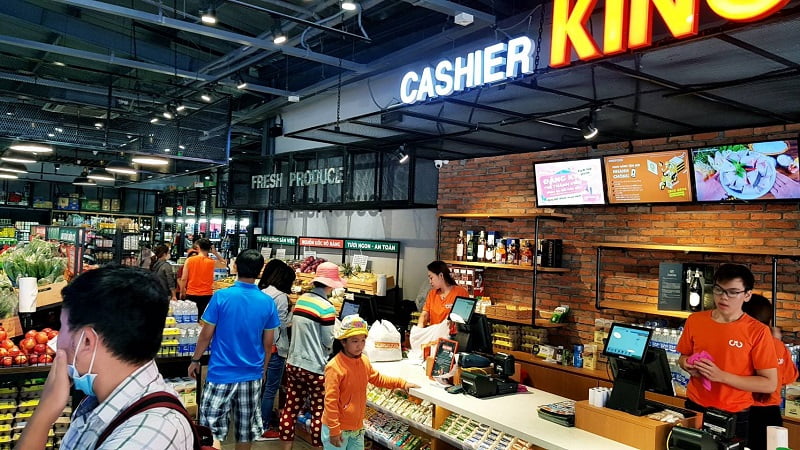 Reasonable space is the space for arranging products by type, reasonable area distribution for convenience for customers to search as well as when shop owners display, arrange goods.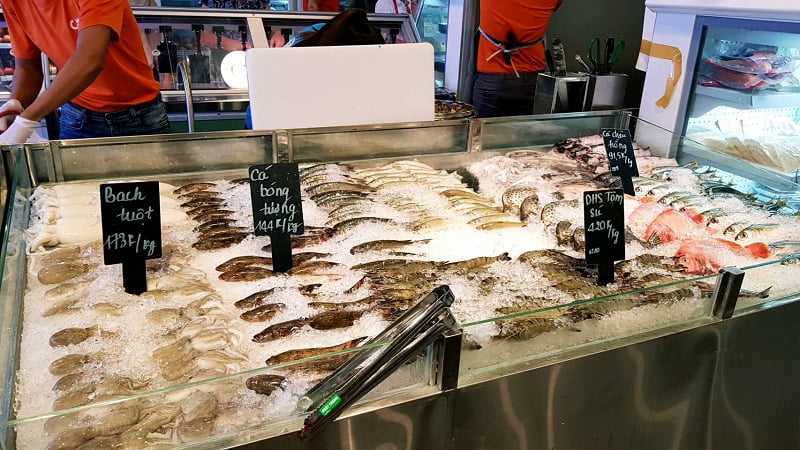 Important and essential items must be placed inside, this helps stimulate the need to buy more similar products of customers, display cabinet shelves, storage cabinets, vegetable shelves, arranged in accordance with the usual display shelves to bring harmonious space, take advantage of the area.
Design services – construction of supermarket furniture, convenience store of A Dong
A Dong design and construction of supermarket furniture is always based on the necessary standards of the market, giving you a business space with a pleasant experience of customers, in the most comfortable and convenient way: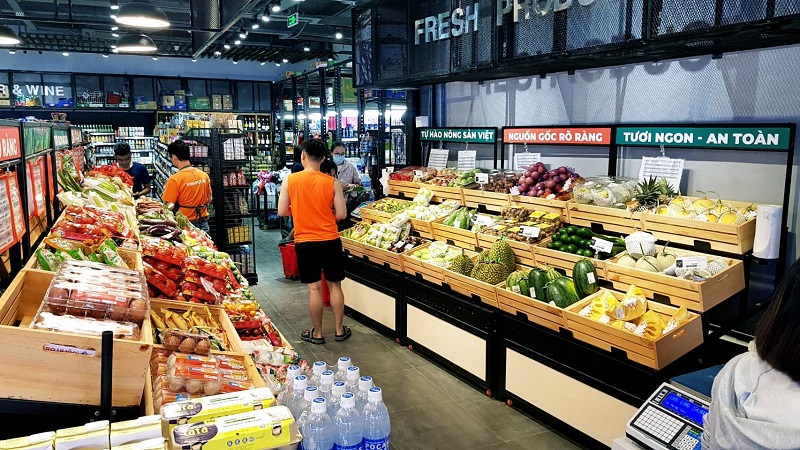 With the services of interior design and construction package is chosen by many customers by the design team, architects, professionals with many years of experience in the field of interior design and construction, bringing the value in terms of form, but also the brand value and shaping the style each desire that customers submit.
With many experiences such as interior construction for major brands such as The Gioi Di Dong, Dien May Xanh, An Khang pharmacy, Long Chau pharmacy,….  Asia is confident with quality products and committed progress.
The advantage of Asia not only in experience, people, manpower but also facilities and infrastructure with factories producing more than 20,000 m2 so always ensure the quality, Progress time commitment.
Contact with us:
Head office in Vietnam: 112/9 Pho Quang Street, Ward 9, Phu Nhuan District, Ho Chi Minh City – Vietnam
Email: lethu.posm@adong.com.vn
Hotline: 091.999.7403