A report conducted by FedEx Office shows that there is a strong link between a well-invested signboard and positive consumer behaviour.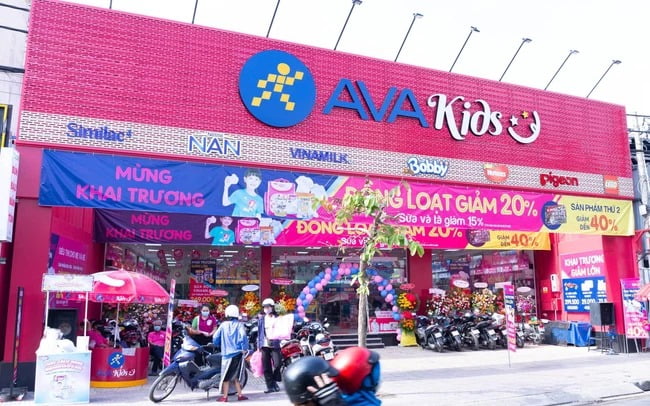 Today, consumers do not see a business simply by its product or service, but by its entire experience with that business. Signboards are much more than providing information. The FedEx report found that 76% of survey respondents entered a store they had never been to before because they were attracted to a signboard.
In the fiercely competitive market with hundreds of thousands of large and small brands, attracting and creating a lot of good impressions about the business for passersby in just a few short seconds is a thrilling race that never ends, demanding speed and creativity without stopping.
In addition to traditional solutions such as alu façade, mica signboard, light box…, the latest trend in the market today is corrugated iron signboard designs with perforated patterns. This invention was developed by A Dong company and is being applied to a series of chain stores nationwide.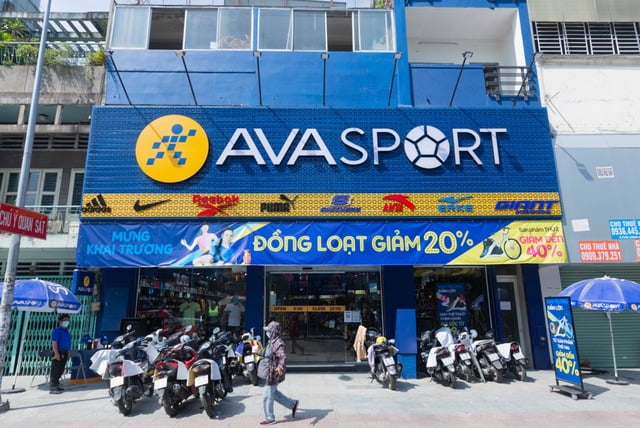 In fact, the optional pattern punching application makes it easy for businesses to make a clear difference, highlighting the logo by enhancing the 3D effect, helping to provide a competitive advantage in gaining attention. of consumers among familiar traditional designs.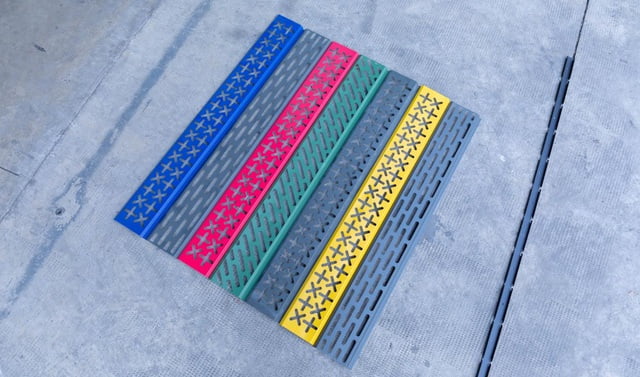 Another key advantage of this invention is to make the construction speed faster and simpler, just by threading the modules together by the skeletal system, while the patterned holes allow the wind to pass through and reduce wind pressure. This rapid construction capability will provide an additional competitive advantage for businesses, while reducing opportunity costs by shortening construction time.
On the other hand, the challenge point of this type of corrugated iron signboard is that it is necessary to invest in a punching line to ensure low cost, but still meet the quality, sharpness and precision in the design of the products. details so that it is easy to assemble at a fast speed while still ensuring good bearing capacity.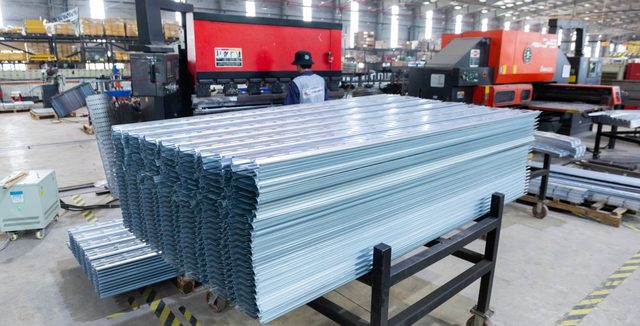 For every business, building a recognizable brand is crucial to being the first to be remembered and searched for when a consumer needs to buy an item.
FedEx's report shows that 68% of consumers often visualize and make judgments about a business based on the quality and attractiveness of a signboard. If the signboard is carefully invested, they tend to have a positive assessment of the business and make good predictions about products and services. In contrast, poor and dated signage has a negative impact on consumers' predictions about the experience with that business, and they tend to ignore it. This is reflected in the 52% of people surveyed who feel less desire to go into a store when they see a poor quality signboard.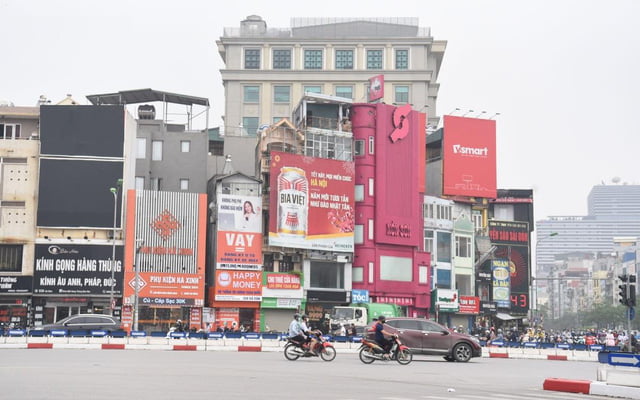 In recent years, Vietnamese retail giants have not hesitated to spend hundreds of billions of dong per year on investing in signboards when they realize that this is a highly cost-effective tool compared to other solutions other communications if used intelligently.
This number continues to grow rapidly, prompting professional advertisers to constantly launch new inventions that make the signboard battle fiercer than ever.
Nguồn: https://cafef.vn/sang-che-moi-tai-dinh-hinh-cuoc-chien-bang-hieu-nganh-ban-le-20220224180627937.chn