Chinese manufacturing enterprises are grappling with many difficulties such as energy crisis, transport congestion and shortage of raw materials, giving "opportunities" for Vietnamese manufacturing enterprises.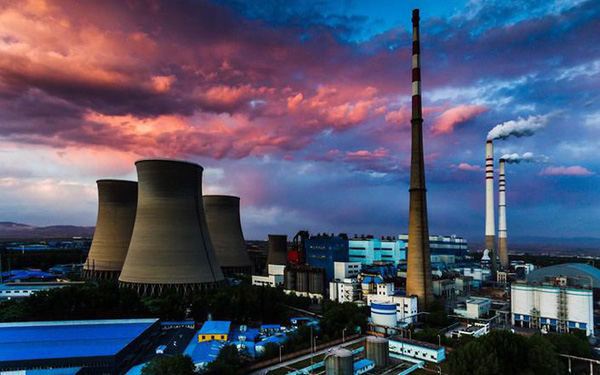 Factories in China are struggling in the face of the energy crisis
An explosion in the construction and manufacturing sectors has driven much of China's economic recovery this year and continues to play an important role in growth. But that requires tons of energy so that the amount of coal becomes huge. Power shortages began in June but have worsened since then as coal prices soar and Chinese provinces have struggled to meet Beijing's targets to reduce carbon emissions.
The deepening crisis has caused power outages for households and forced factories to cut production – a threat to the country's broader economy and could strain more directly to the global supply chain.
"The big picture is that the industry is breaking out even before the most recent outage and the power shortages are increasing," said Julian Evans-Pritchard, senior China economist at Capital Economics. He also pointed out the media reports showing that, factories in more than 20 provinces have had to scale up production.
Transport congestion and shortage of raw materials
Container shipping charges have increased 5 times, from 3,000 to 15,000 USD per container. From the Ever Given ship stuck in the Suez Canal in March to new Covid-19 outbreaks in the export hub Guangzhou in June, the global supply chain has been continuously disrupted since the beginning of the year till now.
Ships and goods often arrive late because there are no ships and no containers. Currently a lot of goods cannot be exported.
Shutdowns or halts spread across Southern China's manufacturing hubs as raw material prices are soaring, which erodes factory profits and raises concerns about inflation risks in the world's second largest economy. As the pandemic wreaks havoc on global supply chains, many manufacturers in China say the cost of importing raw materials is currently too expensive.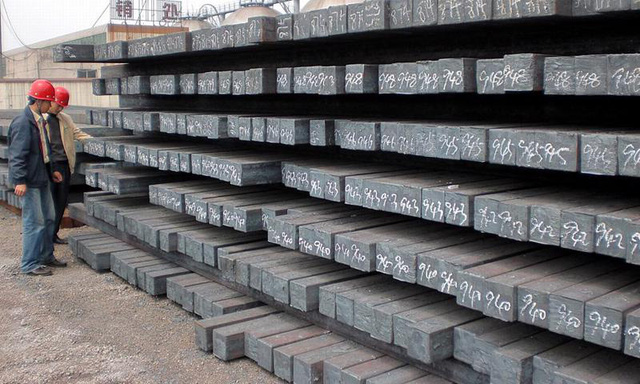 Analysts say that with the trend of rising raw materials prices around the world, the bottleneck of the supply chain will continue to remain through next year.
All these difficulties cause the supply of goods from China to be disturbed and interrupted. High input costs are restraining the factories' output.
The Chinese government has made some efforts to address the outstanding issues, with an order to increase coal mine production last month, just several months after issuing regulations to curb carbon emissions. However, analysts point out these efforts are not immediately effective.
Opportunities for Vietnamese businesses
The recent irreparable difficulties of the Chinese manufacturing industry have led to the trend of shifting supply chains to domestic enterprises to solve the problem of supply shortage and take advantage of logistics.
Vietnamese manufacturing enterprises, especially those that have survived the 4th outbreak of the disease, quickly seized this opportunity, while the demand for supply shifted sharply to the domestic manufacturers.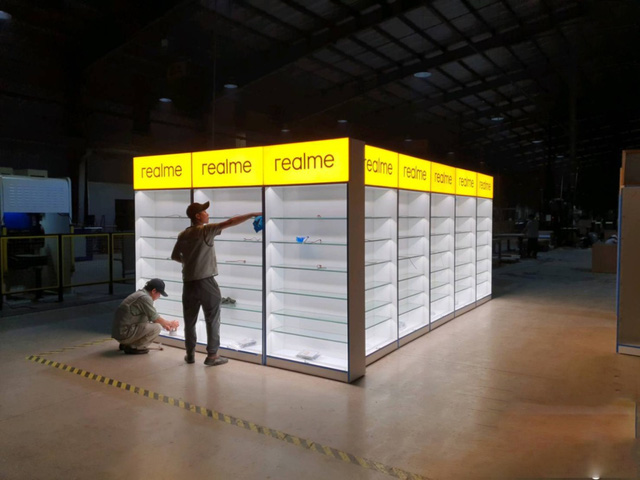 Mr. Nguyen Thien Ngon – General Director of A Dong Co., Ltd, one of the leading counter manufacturers in Vietnam today, said that during this period, retail brands looking to A Dong increased dramatically to compensate for the shelf supply shortage from Chinese manufacturers. This is a great opportunity for Vietnamese suppliers to demonstrate their production capacity and home-field advantages such as quality, progress and long-term cost problems by reducing intermediary and logistic costs.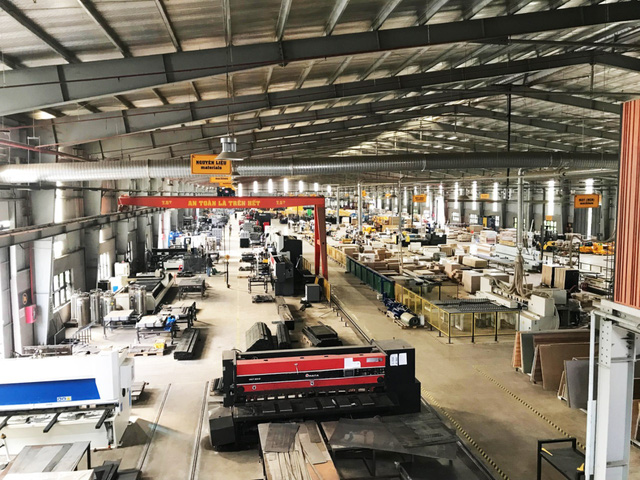 According to the evaluation of logistics consulting companies and supply chain management, Vietnam is one of the countries with the most competitive tax policies in Asia. The companies can benefit from corporate tax incentives, exemption from import tax on fixed assets and exemption from basic rent.
Vietnam has low labor and energy costs compared to other countries, making it an attractive location for logistics and global supply chain management. In addition to low warehouse rental costs (including labor costs), Vietnam also has two other advantages: open tax policy and low construction costs.
Facing the progressively strong movement of big brands, Vietnamese manufacturing enterprises are also rapidly consolidating their capacity to take over and increase their role in the supply chain.
Companies are actively investing in production technology, operating and perfecting their logistics network at an increasingly competitive cost, being responsive and flexible to market changes in order to seize opportunities from the big movement.