The Retail and Food and Beverage (F&B) industry is one of the most vulnerable sectors to the Covid-19 pandemic. In particular, although Vietnam is a country with good control of the pandemic, the continuous effects of Covid-19 outbreak still cannot be avoided.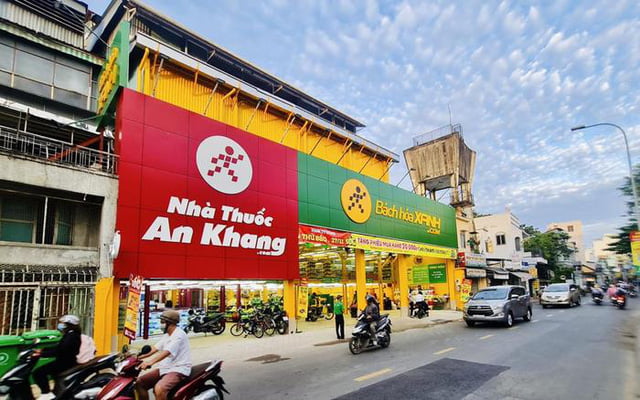 Bach Hoa Xanh Store and An Khang Pharmacy built by A Dong
Since the first outbreak, Retail and F&B industries have fallen into a state of shock, surprise, and passivity, which has had a serious impact on business operations. According to statistics, in 2020 there are more than 100,000 businesses withdrawing from the market, 13 times as many as the same period in 2019.
After a quiet period, from the end of April 2021, the pandemic broke out again among the community. The consequences existing in the previous Covid-19 wave in the Retail and F&B industry in Vietnam have not been recovered, yet businesses have had to face a new wave.
Due to the prolonged impact of Covid-19 pandemic, more than 8,000 businesses operating in the Retail and F&B sectors left the market just in the first 3 months of the year. This number has increased by 24.5% over the same period in 2020, which is at an alarming risky rate for businesses operating in the field.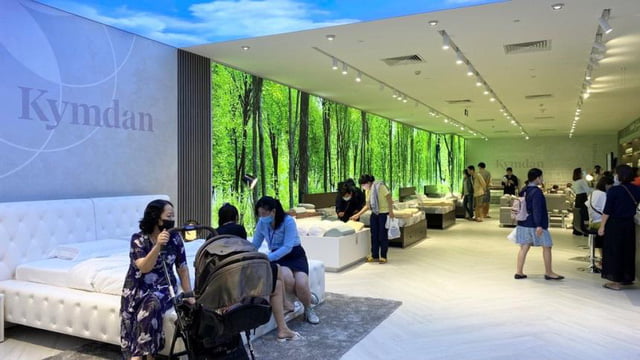 Kymdan Showroom built by A Dong
In fact, the situation is still protracted and complicated in the immediate future. Therefore, if Retail and F&B businesses do not have reasonable response measures to adapt to the new situation, they will be like a "candle in the wind", standing on the brink of recession and dissolution. Every business is faced with how to take timely actions to maintain operations and adapt to the new context. In that situation, many Vietnamese enterprises have had quick responses, bringing practical results.
Check out some quick and effective response measures of enterprises
A Dong Furniture and Advertising Co., Ltd. is a long-time companion of big brands such as The Gioi Di Dong, Bach Hoa Xanh, FPT, Thien Long… A representative of Board of Directors shared, they not only constantly provide emergency solutions to deal with the pandemic, but also actively research and apply scientific measures to maintain the business stability during the past time. In addition, a prerequisite when facing the complicated developments of the Covid-19 pandemic is to strengthen strict prevention for employees at factories, offices and for workers working at outside construction sites
At the same time, A Dong also implements policies to coordinate and support customers in terms of costs and progress so that their partners, large domestic corporations and big brands worldwide, known for being strict in terms of standards and quality as Apple, Huawei, Toshiba, Kymdan… still ensure business activities.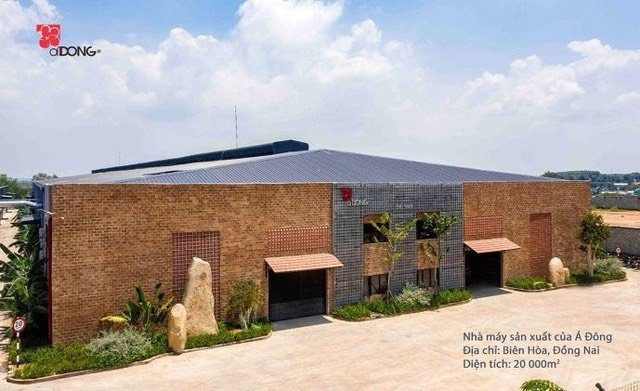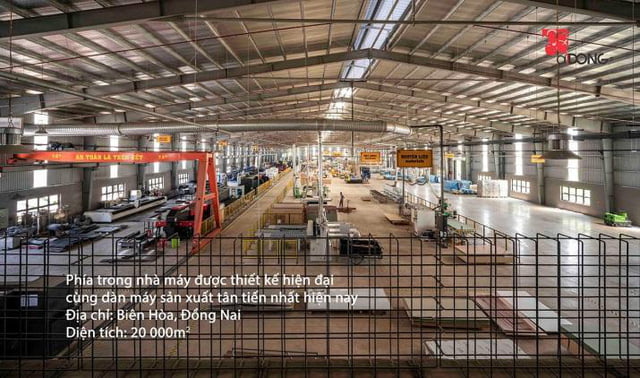 A Dong is also rapidly transforming its business form by increasing transactions on electronic means, online transactions such as online purchase (limited contact), online payment, door-to-door delivery. Enterprises maintain the orientation of service quality innovation to attract customers such as converting key products, improving the quality of serving consumers' tastes.
In addition, the fact that people spend most of their time at home during lockdown has prompted the pioneering enterprise to research and launch high-end entertainment furniture product lines under the Bella Home brand such as billiards table, foosball table, poker table applying the standards of interior design.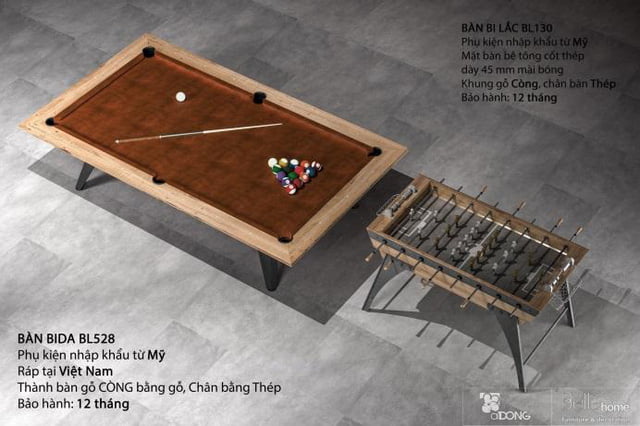 A Dong billiards and foosball table with Bellahome brand
Another important measure is to increase the search for reputable suppliers of materials with reasonable costs outside of traditional markets. Thanks to proactively responding, closely grasping the situation, wise in directing business planning to adapt to the new situation, the enterprise has achieved many achievements and fully equipped with potential to cope with difficult situations in the near future.
In general, Covid-19 pandemic is a big challenge for Retail and F&B businesses. In fact, businesses can still overcome this difficult period and develop a sustainable operation and move forward if they have an effective "battle" plan with prompt and flexible responses. The achievements achieved by A Dong are the clearest evidence that the company is ahead in solid potential, serious and scientific labor source.
In the face of a complicated and prolonged pandemic situation, the research and implementation of scientific and preeminent response measures is an urgent requirement for businesses operating in Retail and F&B industry as well as Vietnamese enterprises.
Nguồn: https://cafef.vn/cach-ung-pho-giup-doanh-nghiep-dung-vung-tren-thi-truong-truoc-covid-19-20210617161825185.chn