Faced with the needs of retail brands to expand their chain stores, A Dong promotes the 'one – stop – station' service providing display solutions from design, production to completion of sale chains.
After 20 years of operation, A Dong is known as the leading manufacturer in Vietnam providing a full package of shelf products, POSM for display and sales for chain stores. A Dong's customers are big names in the retail industry such as The Gioi Di Dong, Bach Hoa Xanh, Circle K, Con Cung,…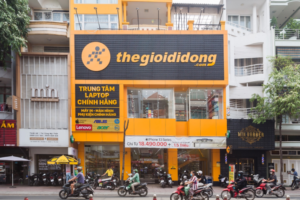 Mr. Nguyen Thien Ngon, Director and Founder of A Dong Company said: "Understanding the needs of retail chains looking for a partner who can take on the complete package of completing the chain of stores in large quantities. and fast pace, we focus on promoting the "one – stop – station" model, which greatly relieves the pressure on contractor management and quality and schedule management for chain businesses."
Although A Dong's customers are large enterprises, A Dong's products reach and serve all consumers nationwide with different shopping needs and characteristics. Therefore, A Dong not only understands chain businesses from a commercial and administrative perspective, but also understands their customers. A Dong's ability to design and consult display solutions is one of the strengths that this business focuses on promoting, in order to create the most friendly and suitable stores with shopping psychology.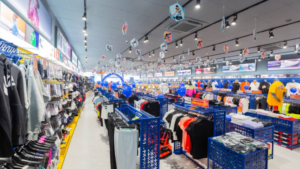 A Dong's factory has a total area of ​​20,000m2 in Tam Phuoc industrial zone, Dong Nai province, with a total investment of 150 billion VND. Most of the capital is invested in equipping modern production lines, meeting ISO 9001 international standards. This is the leading large-scale factory in Vietnam, able to meet the capacity to supply the entire package. products for display and sales or individual items for 3000 chain stores per year.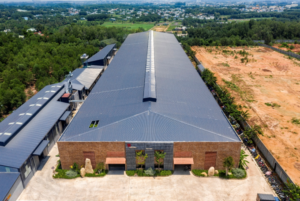 A Dong's production system is designed to meet all the unique customization needs of each retail chain brand, providing all the products needed to fully equip chain stores across the range country and Southeast Asian countries.