Powder coating line is an advanced technology line operating under a high voltage environment. The process of product painting is carried out by powder coating, dry paint, electrostatic powder gun, all fully automatic. With the powder coating line, the products are always guaranteed to be durable, long-lasting and less damaged.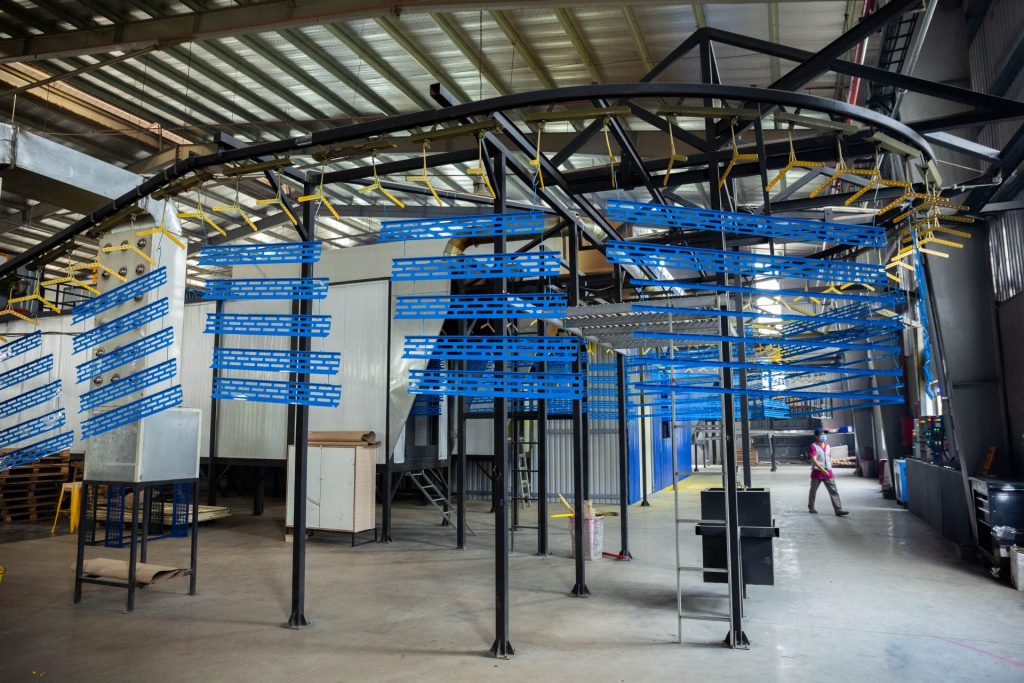 Power Coating Line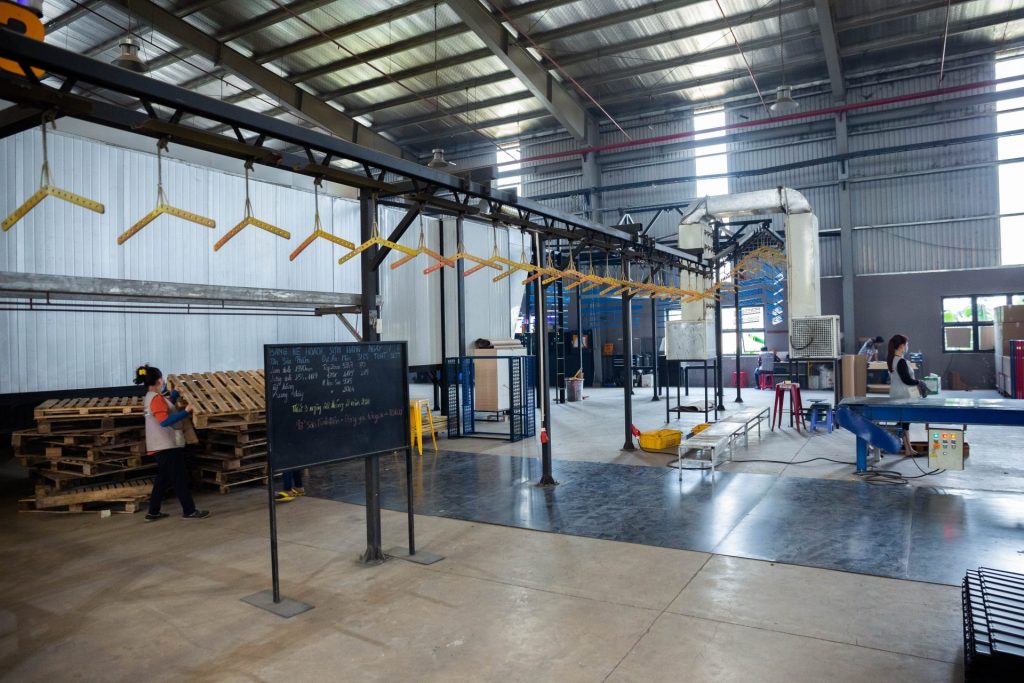 The product is ready to be put into the paint line
Features of Powder Coating Line
Automatically implemented which increases productivity, saves labor costs and optimizes product costs.

Products are powder coated with long life, durability over time, higher gloss, resistance to natural environment, or chemical agents, …

Powder coating can also keep its color well despite long-term exposure to moisture, sunlight. Moreover, it is very convenient for surface cleaning.

Instant coating is painted on the surface of the product with a higher thickness.

Can be applied to all materials such as metal, plastic, wood, etc., for the purpose of both indoor and outdoor use.

The product has a nice color.
Products of Powder coating line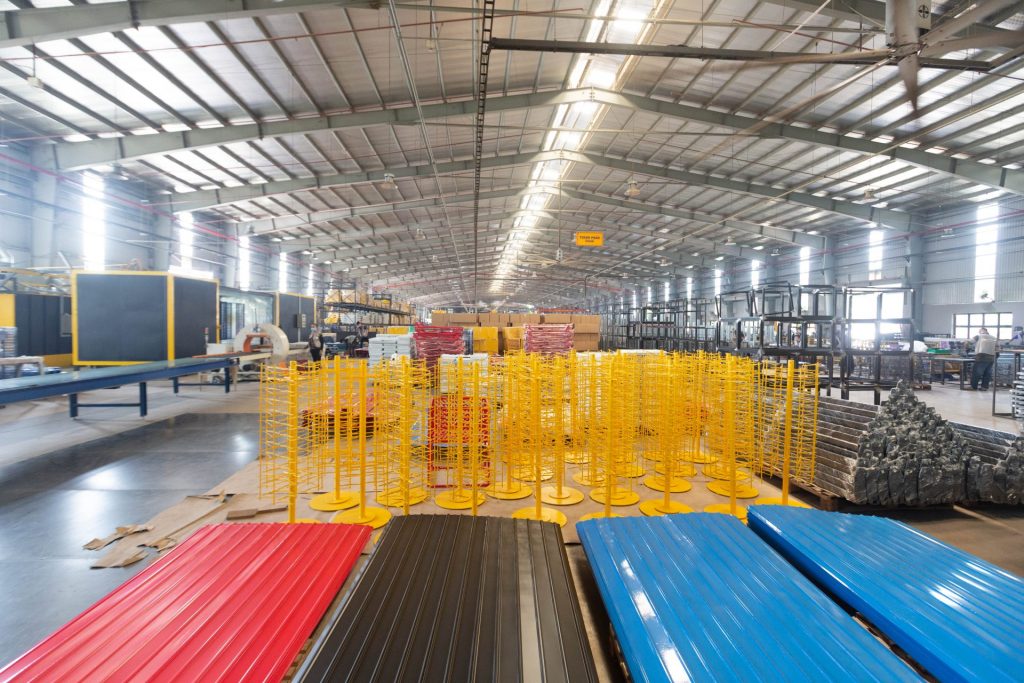 The products are created from the powder coating line with gloss, beauty and quality.