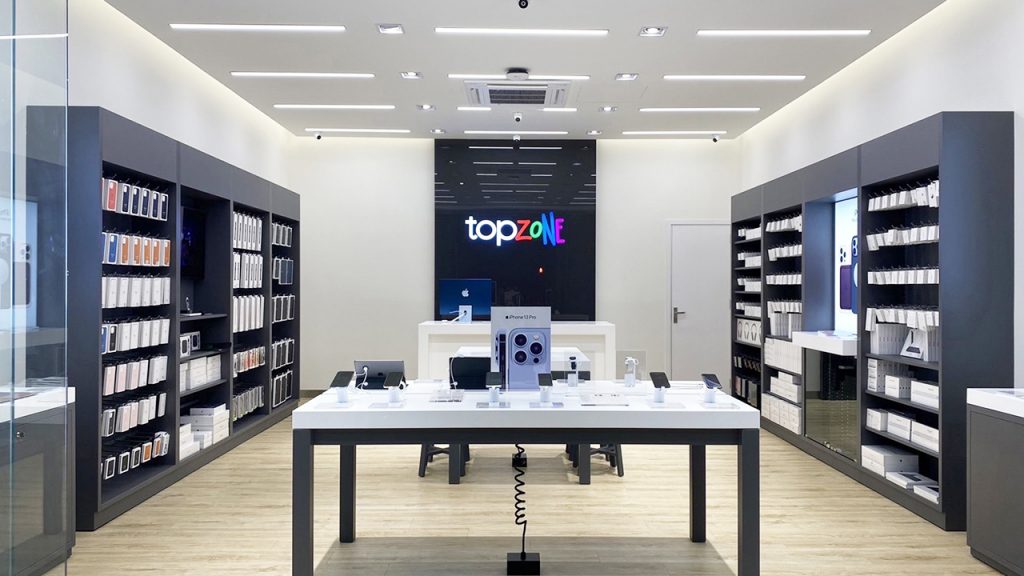 A Dong commits to bring the highest satisfaction to customers. We offer a standard working procedure, with the motto: "UNDERSTANDING THE DIFFERENCE – GROWING THE IDENTIFICATION" and committing to the right quality, right progress.
LEADING SUPPLIER OF SHOPFITTING SOLUTION
A Dong is a leading supplier of shopfitting solution: Design – Construction of advertising signs, product display shelves and other interior products, POSM, … for mobile store chains.
We have constructed more than 30,000 projects, handed over more than 150 projects per month, more than 2000 projects per year to partners: The Gioi Di Dong, CellPhone S, Dien May Xanh, Bach Hoa Xanh, An Khang Pharmacy , chain stores AVAJi, AVASport, AVAKids, AVAFashion, AVACycle, – Also Pepsico, Huawei, Bluetronis, Realme, Oppo, Apple, Toshiba, Xiaomi, Aukey, Belkin, Hoa Sen Group, Thien Long, Kymdan, Kingfood ….
A Dong owns an ISO:9001 standard factory, an area of ​​over 20,000m2 in Tam Phuoc industrial park, 1 hour away from Ho Chi Minh City, which is equipped with advanced machines, closed production lines to ensure strict quality control and meet shipping requirements.