Using smartly designed shelves to display scientific goods helps businesses improve business efficiency.
The art of store display is a factor that directly affects business performance. Therefore, updating display trends is necessary and plays an important role. In 2021, the art on display still emphasizes science and efficiency in arrangement and adds a trendy, sophisticated and luxurious display.
Why store displays need to capture the latest trends? 
Market trend
The market economy has created favorable conditions for retail models to become popular and since then, competition in the market has become increasingly fierce. Customers not only stop at "comparing" with quality and price, but also put on the table other factors such as service quality, aesthetics, purchase policy, warranty, convenience, and quickness. …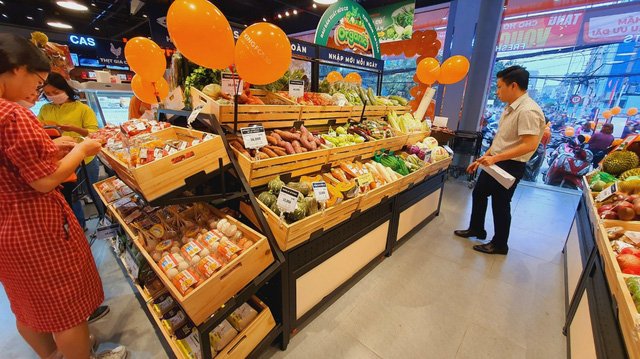 Pictures Kingfood's shelves which is produced by A Dong
Benefits from displaying store
The application of store display art will bring many long-term benefits to businesses. Specifically, it is setting up a neat – beautiful and scientific sales space, creating impressions and stimulating purchases, creating a comfortable feeling for consumers when choosing products, making it easy for customers to contact. approach, find the desired product, increase the professionalism of the store space.
What are the store display trends in 2021?
From time to time, store display trends will be different to match the tastes of consumers and increase competition in the market. Here are the key takeaways from the 2021 display trends.
Display according division
Displaying goods by area helps customers easily find products. At the same time, this form helps businesses conveniently control the quality of store goods, not leaving products backlogged or not enough to meet demand.
Picture of Kymdan counters produced by A Dong
Display according searching need
In the product list of the store, find out the needs and tastes of the customer. Consider which products are outstanding, best-selling or essential products that are indispensable in life, put them in a central, easy-to-see location for customers to easily find.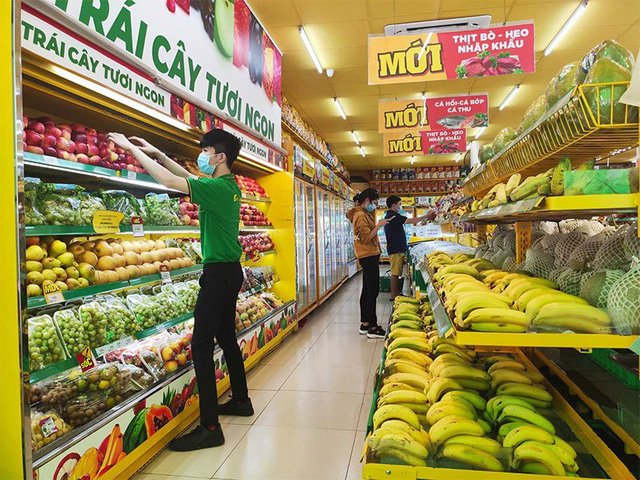 Picture of shelves at Bach Hoa Xanh which were manufactured by A Dong
Arranged according colors, shapes, size.
To make the store space more scientific and professional, businesses should display goods by color, shape and size. Avoid mass and random layout that makes the space become unscientific and lose points in the eyes of consumers.
Choosing qualified display shelves
"Beauty thanks to silk" – a beautiful store, the shelf is an important factor. The shelves have a scientific, beautiful, durable and unique design that can help the layout to be effective and enhance the quality of the products on display.
Many large corporations and enterprises now choose display shelves manufactured by A Dong. The advantage of the product is that it is manufactured from high-class materials from the leading reputable suppliers in terms of quality. Using advanced technology such as CNC machining, designing and manufacturing computer technology applications, automation with PLC logic program controllers. Effectively applying new technologies of welding, punching large plates and small parts with high precision, using specialized design and control software besides plasma, laser, robot,… full quality standards iso 9001:2015.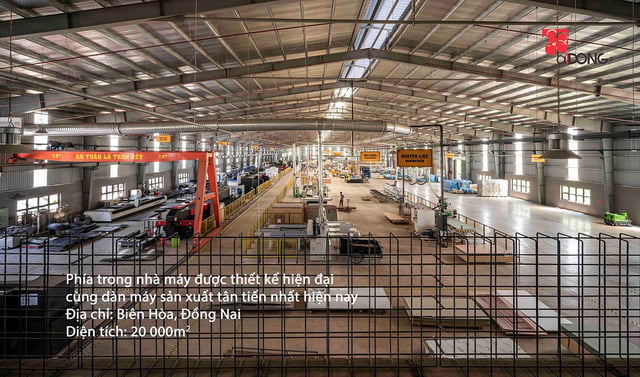 Inside A Dong Factory – the place that produces shelves for big brands
A Dong factory has a lot of supplies, materials are arranged neatly, machines are arranged in lines, especially "very clean". A Dong manufactures shelves and signboards for big companies and corporations such as The Gioi Di Dong, Bach Hoa Xanh, FPT, Thien Long… and the world's big brand shelves, which are famous for their strict standards. difficulty like Apple, Huawei, Toshiba, Kymdan…
Smart price display
The last factor is the smart display of prices. When looking at a product with a too high price, it will make customers afraid, so businesses can apply measures to display original prices and promotional prices, add messages to stimulate purchase, highlight quality. quantity.
Above, we have just updated the store display trends in 2021. Just need businesses to arrange a scientific and convenient store using smartly designed shelves to ensure aesthetics and fashion, business efficiency will be improved markedly!
Nguồn: https://cafef.vn/cap-nhat-xu-huong-trung-bay-cua-hang-nam-2021-thoi-thuong-khoa-hoc-va-mang-lai-hieu-qua-cao-20210526171338111.chn