A Dong's factory in Tam Phuoc Industrial Park, Dong Nai, has a total area of 20,000m2 with a total investment of 150 billion VND, equipped with modern production lines, meeting ISO 9001 international standards. The large-scale factory can provide a full package of products for display and sales or individual items for 3000 chain stores per year.
Factory
This factory is located in an industrial park with a traffic system connecting to industrial parks of neighboring provinces such as Binh Duong, Dong Nai, Long An,…. Address: Doc 47, Tam Phuoc Industrial Park, Bien Hoa, Dong Nai. Only 1 hour from Ho Chi Minh City, convenient for transporting goods to construction sites, saving costs for investors.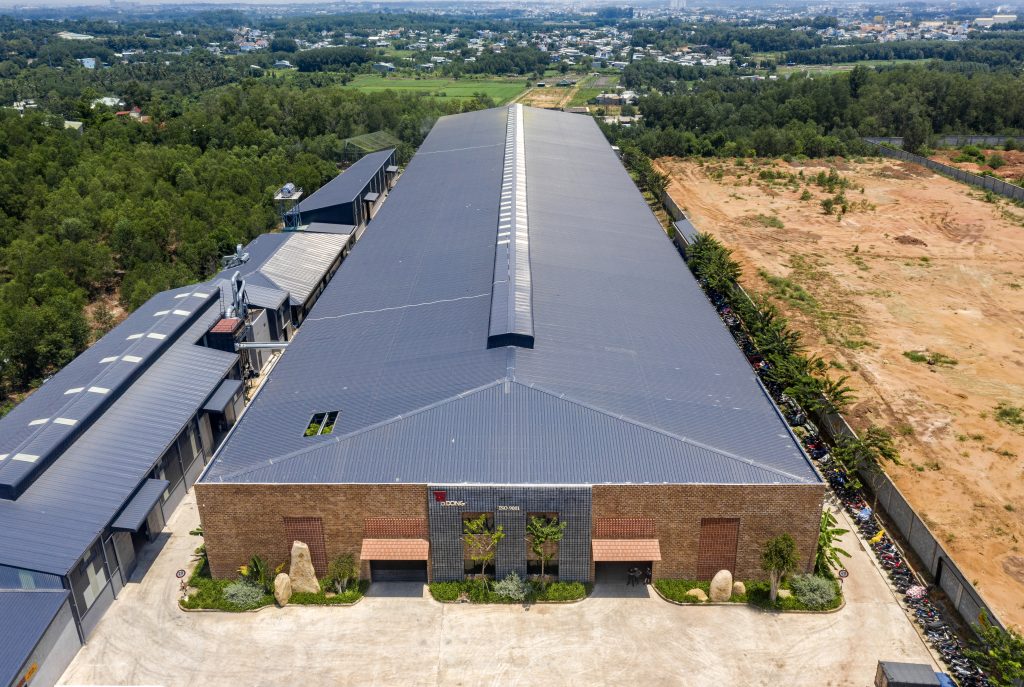 A Dong factory with an area of ​​over 20,000m2 at Doc 47, Tam Phuoc Industrial Park, Bien Hoa, Dong Nai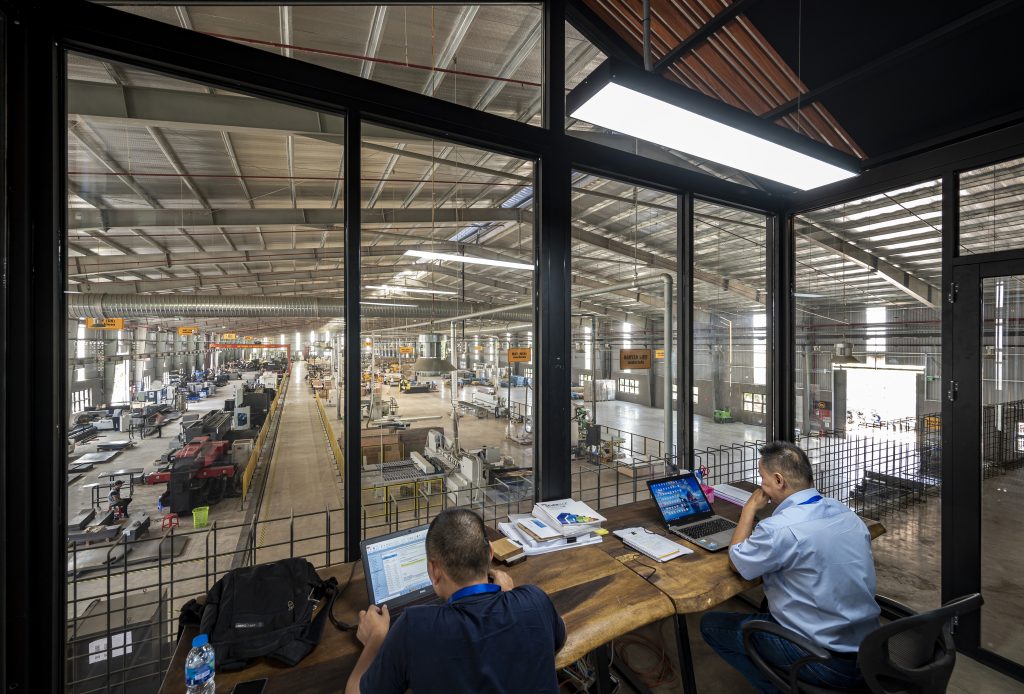 Factory executive office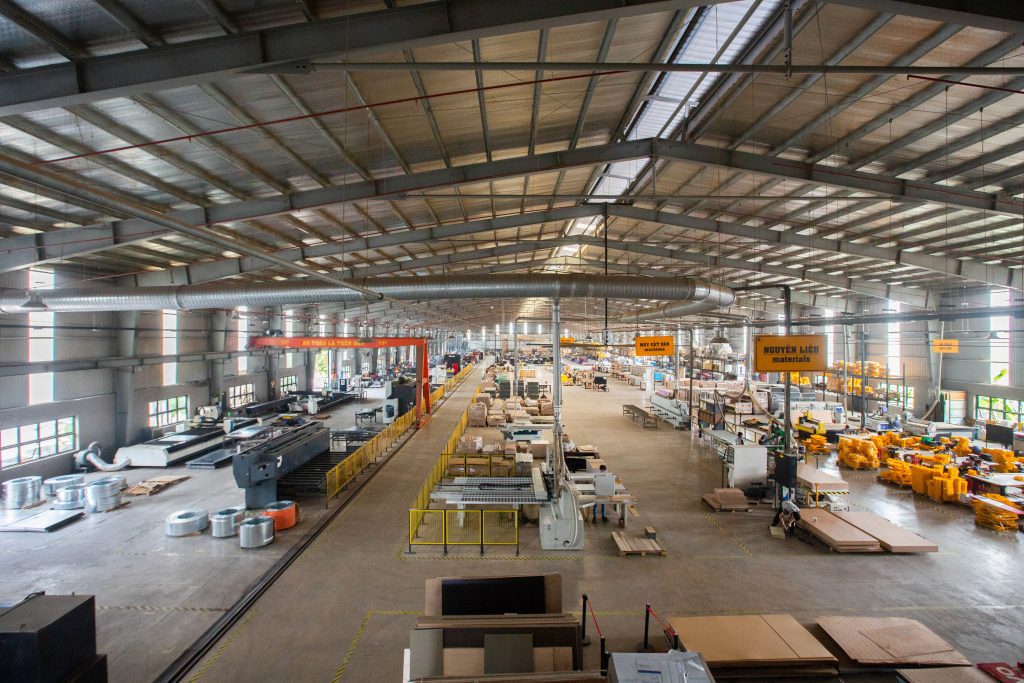 Production area of A Dong factory
Human Resources
With a staff of more than 1,000 employees in peak times, with high capacity, rich experience in production, technology in the furniture and advertising industry to meet the requirements given by customers.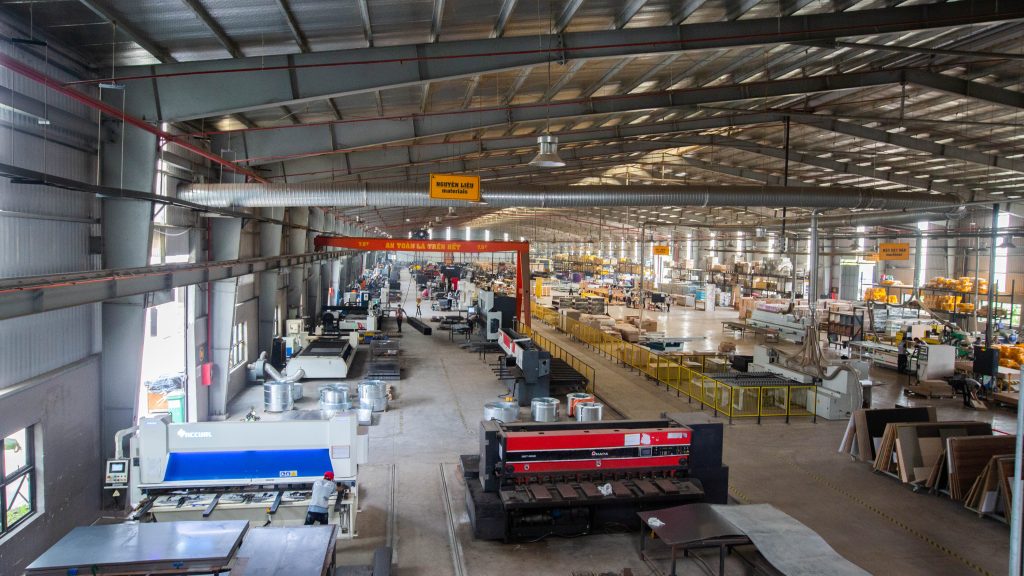 Automatic machinery line but strictly controlled for quality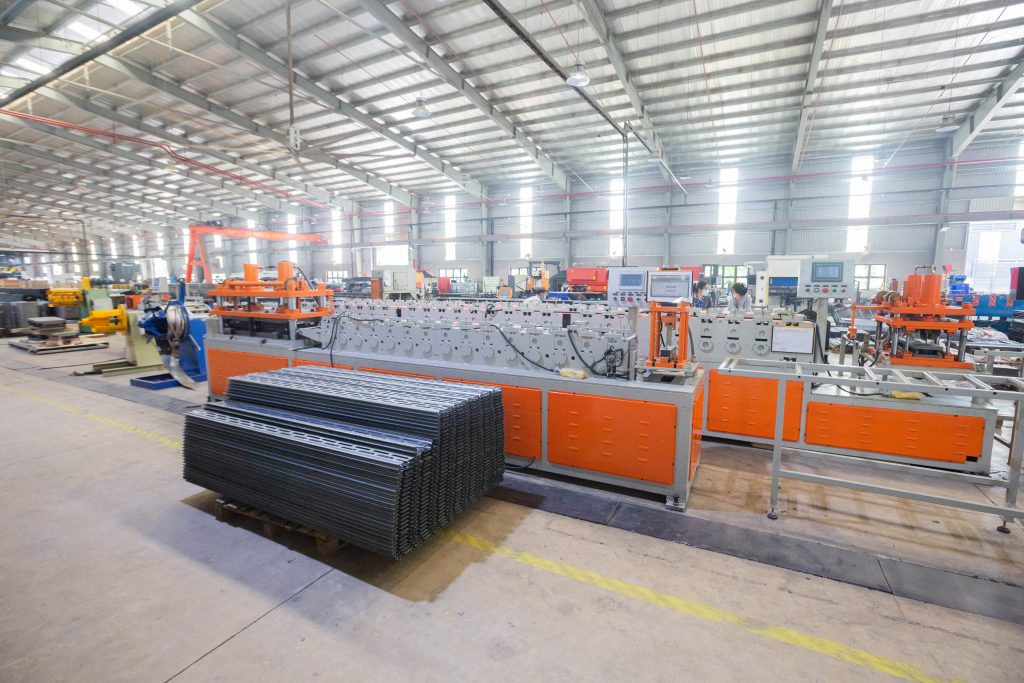 All production stages must ensure the correct production line and product quality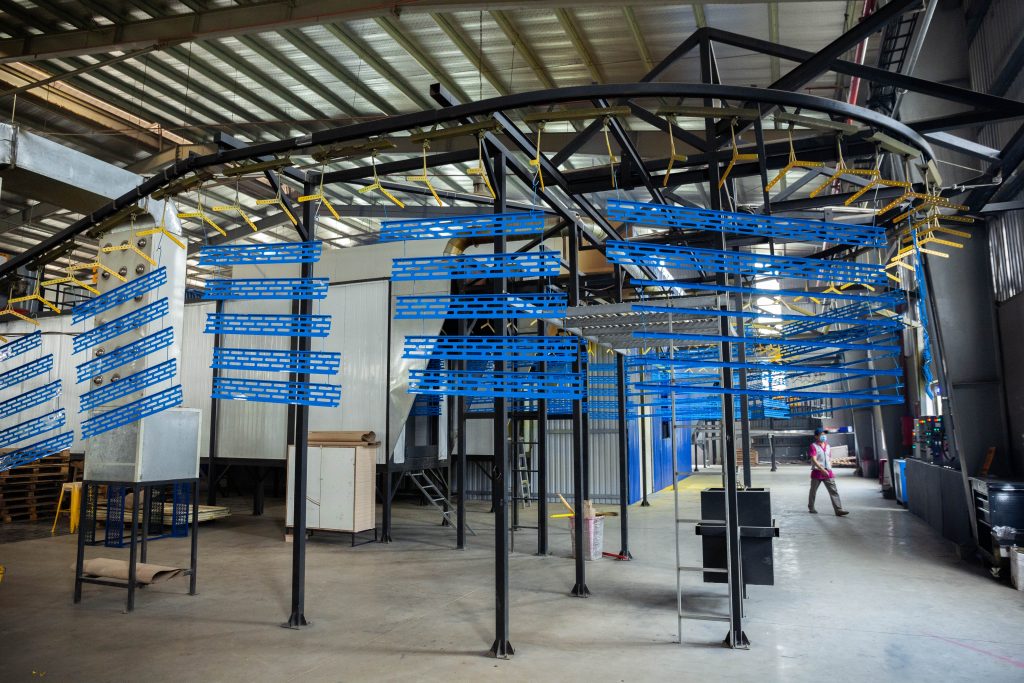 Modern machinery is invested to meet the schedule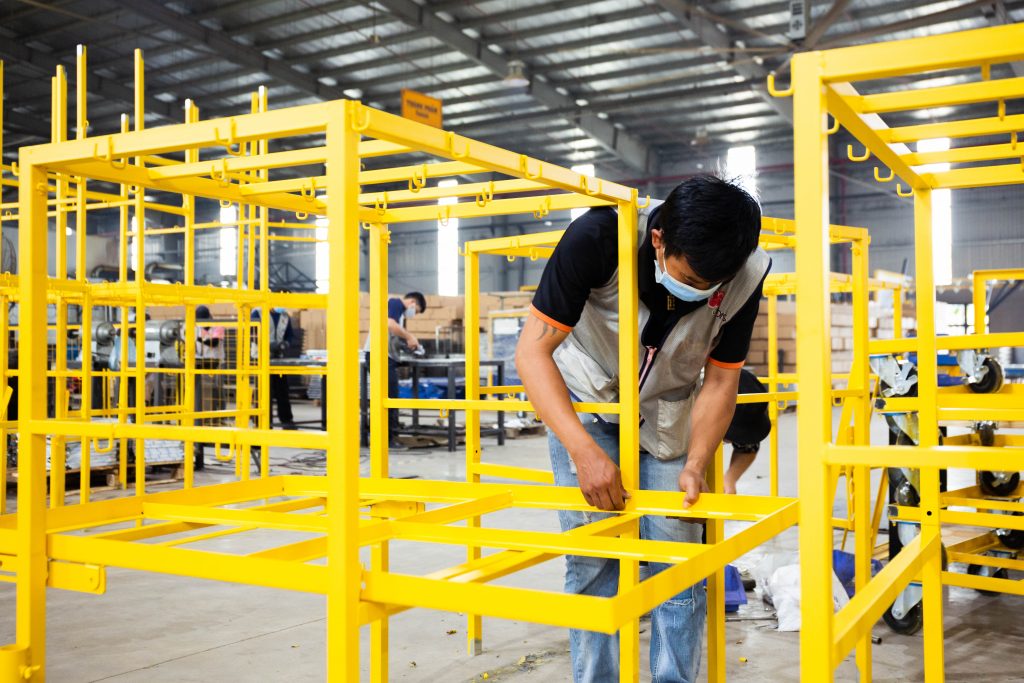 Workers work with a high sense of responsibility
Production staff in good health, proficient in the assigned position. The working positions of employees in production all have job descriptions that clearly define duties and responsibilities. Each position is assigned, and individuals have qualifications suitable for the responsibilities they are in charge of.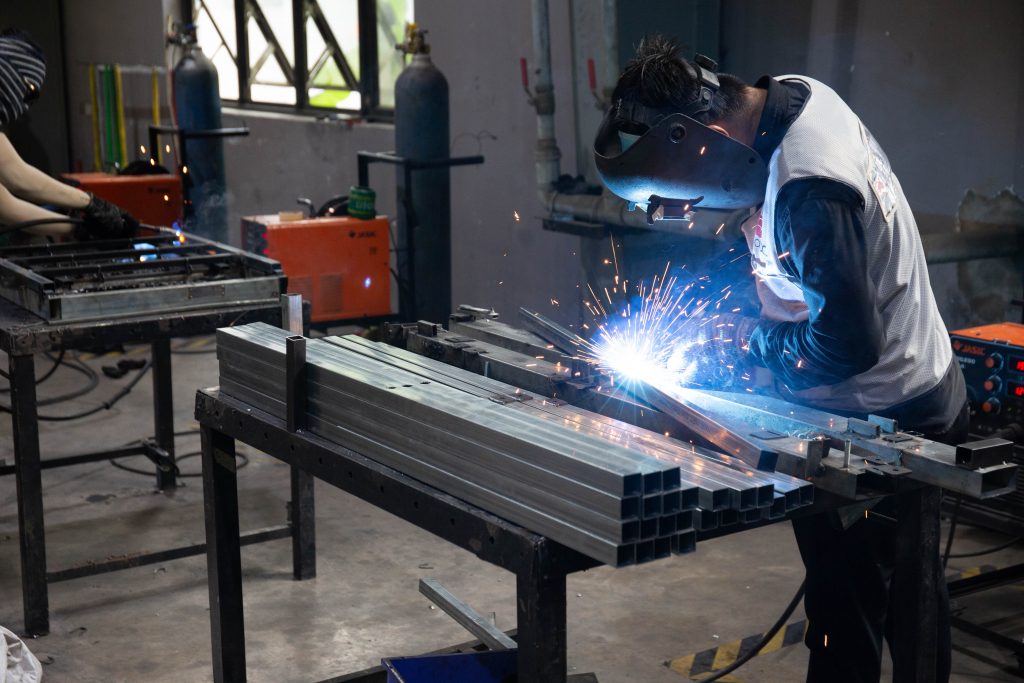 All factory employees must undergo training and certification before working at the production lines. The staff is comprehensively trained from training in regulations, company philosophy, to safety and specific job type skills.
About facilities
To meet production technology, machinery, lines, labor tools, technology for the production process meet quality standards. Currently, A Dong is investing in improving production capacity, optimizing technology lines, maximizing internal resources, balancing production capacity allocation in accordance with each brand, ensuring balance between production capacity and market.
At A Dong, we apply the "3 Don'ts" principle that is not to make defective goods, not to accept defective materials and not to let faulty goods into the market. Therefore, each worker on the line is trained to become an independent quality "supervisor", the person doing the following must check the quality of the previous person, to be worthy of being a leading manufacturer – provide products for sales and display for mini supermarket chains, showrooms, shops, etc.