Sheet metal discharging machine, also known as hydraulic press, is a plate bending machine with high accuracy and efficiency. Mainly used in bending corrugated iron, steel, aluminum foil, the machine can process and bend large-sized materials up to 16 meter
The machine can cut large metal sheets but still ensures extremely high accuracy. In addition to the cutting function, the machine can also drink metal pieces of the same size, to a beautiful size and high accuracy.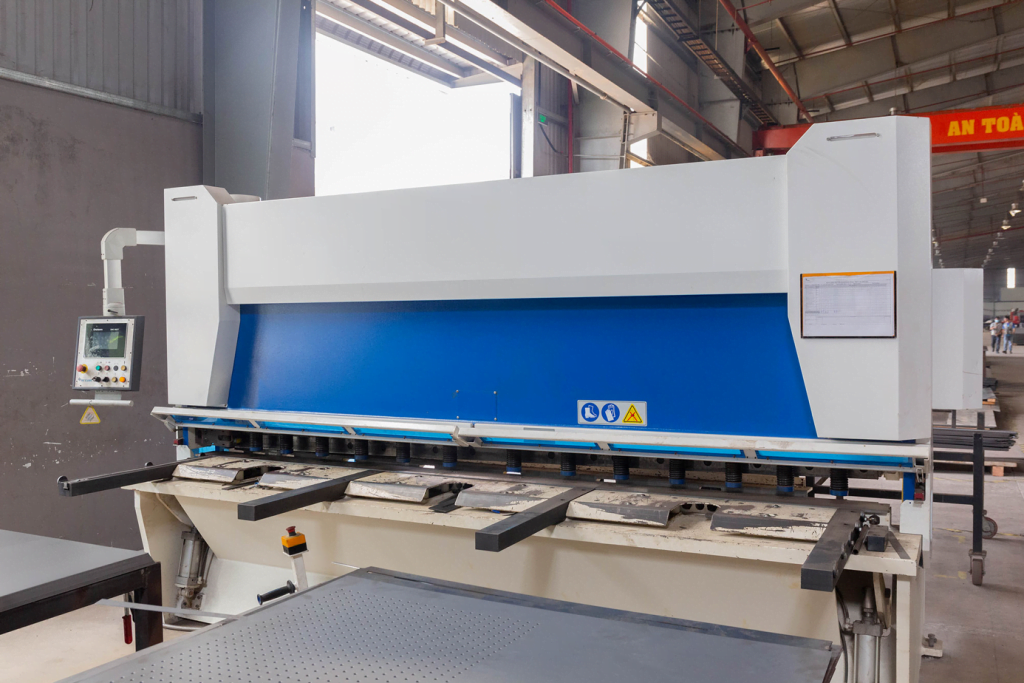 The corrugated iron discharger system is invested to process large metal sheets
Features of Corrugated iron discharging machine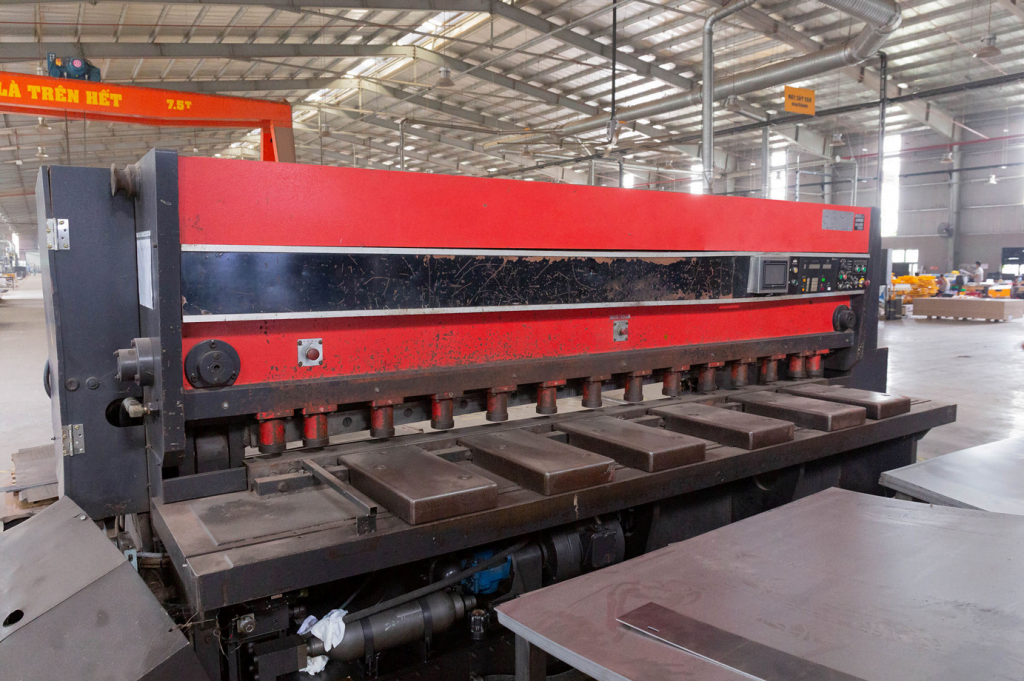 Products are created with high accuracy, almost absolute.
Products are corrugated iron sheets that are bent into different shaped sections, widely used in machining to bend metal sheets in industry.
This machine can create products from simple to complicated, which apply many shapes according to customers' expectations.
The machine can press and stamp materials with large sizes up to 16 meters.
The machine has great speed, high productivity, so that we can save labor costs, expenses and optimize product costs.
Products of Corrugated iron discharging machine