Sport Brands that A Dong implemented
As one of the strategic partners of The Gioi Di Dong Group for many years, A Dong has affirmed our position through a series of projects, including the fashion store chain projects AvaSport,….
With the motto "Unlimited Service", A Dong company is graceful and proud to be trusted and chosen as a companion by many brands. With the goal of prestige, quality is the top priority, we commit to complete the works on time and right quality.
A Dong owns an ISO:9001 standard factory with an area of more than 20,000 m2 in Tam Phuoc Industrial Park, Bien Hoa, just one hour away from Ho Chi Minh City, which is equipped with advanced machinery, a closed production line that ensures strict quality control, meet continuous transportation – construction throughout 63 provinces and Southeast Asian countries with optimal cost.
Brand Ava Sport: Ava Sport is a sport chain store with variety products established in 2022 by The Gioi Di Dong Corporation, which brings many quality products with the suitable price for customers. In addition, policies about insurance, flexible return and promotion that help customers easier in shopping.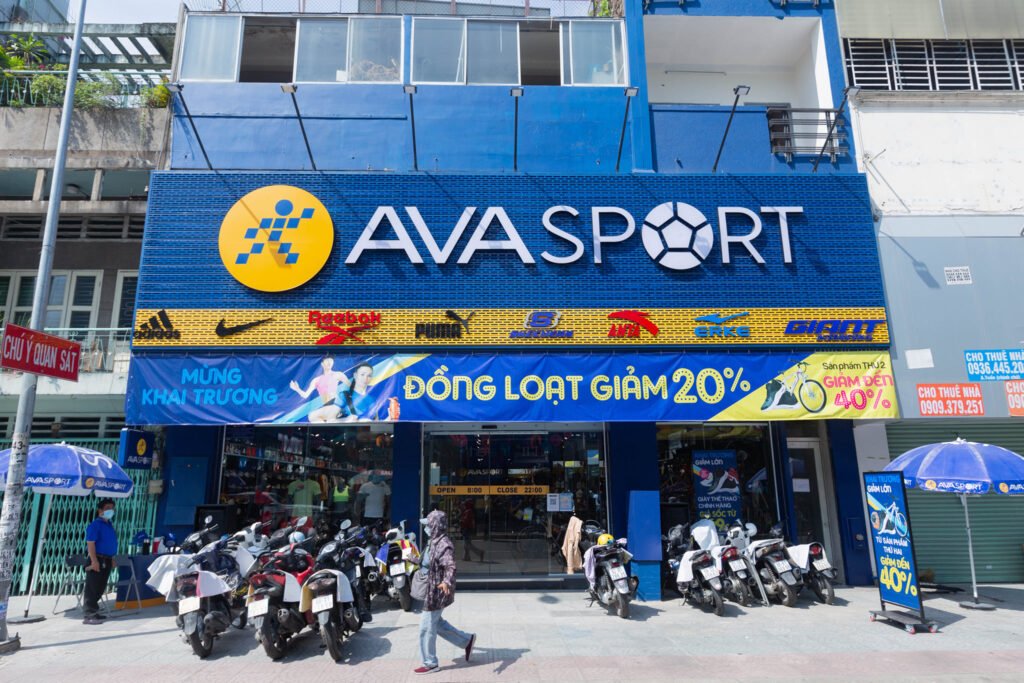 A Dong implemented signboard for chain stores of AvaSport.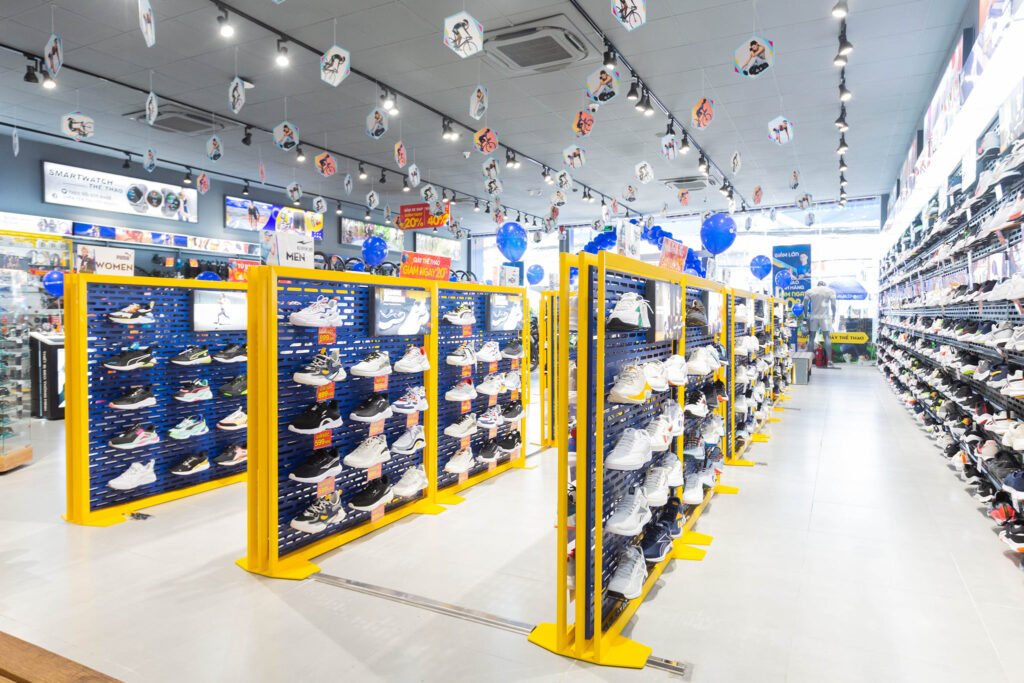 A Dong provided products serving display and sale for chain stores of AvaSport.
Variety products serving display and POSM for chain stores of AvaSport
In order to bring the quality as well as meet the schedule and the large number of products required by each project, A Dong has invested in a factory with a scale of 20,000 m2 located in Dong Nai. Especially, the advanced machinery, modern technology, and a closed chain system ensure the best quality control.
Nearly 1,000 employees commit to provide products and services that satisfy customers' expectations, so that we bring prosperity and sustainable development to customers. Simultaneously, we provide suppliers and partners with a favorable working environment, fair cooperation and development together.
Thank you for your trust in A Dong.